BLACKPINK Performs At Tokopedia Shopping Show; Drone Show Encounters Technical Glitch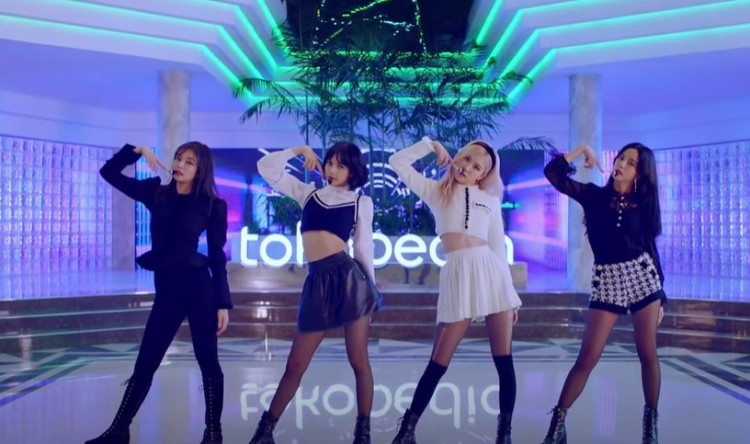 BLACKPINK performed at the shopping event at Tokopedia, a major eCommerce shopping website based in Indonesia, on Monday night, January 25th. Meanwhile, their drone show in the Philippines suffered a technical glitch that fans suspected of due to sabotage.
Two of the biggest acts in K-Pop, BLACKPINK, and BTS, performed at the online shopping show of Tokopedia in the Southeast Asian country. One of the songs they performed is their hit "Pretty Savage." The K-Pop girl group is also named the shopping platform's newest brand ambassador.
BLACKPINK performed at the event titled "Indonesia Shopping Time" or locally translated to "Waktu Indonesia Belanja," the show that promotes their monthly deals. It was live-streamed on the Tokopedia app, Tokopedia PLAY, and Tokopedia's YouTube. The show also aired on SCTV and NET.TV.
It is both BLACKPINK and BTS' second appearance for Tokopedia. BLACKPINK performed in November, while BTS was previously featured in July 2020.
The show featured shopping perks that include discounts, free shipping, and so much more. It was hosted by Indonesia's top personalities, such as actor Gading Marten and Chika Jessica, featuring artists including singer Tiara Andini, Javanese pop singer Denny Caknan, South Korean presenter Park Kyung-rim and YouTube sensation Jang Hang-sol. Park Kyung-rim and Jang Hang-sol are known to have their roots in Indonesia.
Tokopedia has also previously featured other K-Pop groups, including ITZY, TWICE, NCT 127, NCT U, and so much more.
Meanwhile, the Philippines-based telecom company Globe, which recently signed BLACKPINK as their official endorser, conducted a drone show featuring the K-Pop group on Friday, January 22nd, yet it suffered from a technical glitch, prompting the organizers to cancel the event. The BLINKs or their fandom are suspecting it and blaming it on alleged "sabotage."
Dubbed "The Opening Act," it was meant to serve as the telecom group's kick-off event as they will also be one of the major partners for "BLACKPINK: THE SHOW" this January 31st.
© 2023 Korea Portal, All rights reserved. Do not reproduce without permission.