Netflix's 'Space Sweepers' Uncovers New Poster!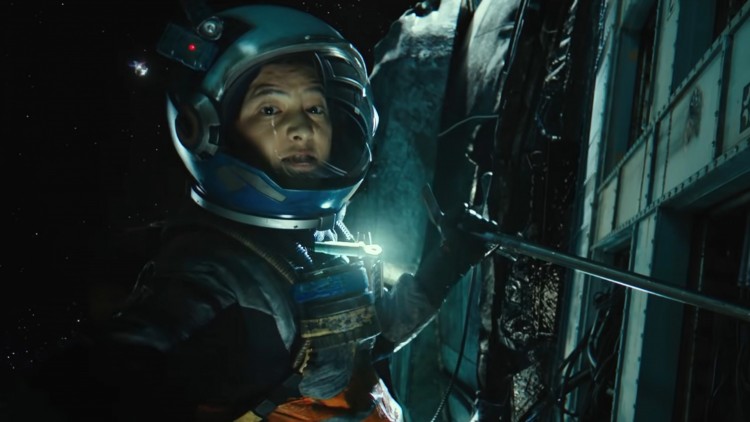 The sci-fi blockbuster "Space Sweepers" is set to premiere on February 5, 2021. As it comes close, fans are getting more excited each day.
Since teasing the fans is part of their promotions, the movie has released its new main poster today, January 14. The main characters are seen in the colorful poster posing with their weapons in their hands, seemingly ready for action at any moment. The film's tagline is also written in the poster: "These misfits just might save the world."
The upcoming movie stars Song Joong Ki, Kim Tae Ri, Jin Sun Kyu, and Yoo Hae Jin. They are the adventurous rogue crew of the spaceship named The Victory, traveling across the universe salvaging scraps and junks and worrying about daily living expenses. Upon meeting Dorothy, a humanoid robot and a weapon of mass destruction, they find themselves caught in the web of a risky business deal. The story is set in the year 2092.
Recently, "Space Sweepers" left a very intriguing attraction in Gangnam, Seoul. A spaceship crash site was built near Gangnam station. The site had a caution tape surrounding it, and men in protective suits and military equipment stood as guards. Baffled onlookers flocked the area, recording everything they can before realizing that it was part of Netflix's "Space Sweepers." That huge and realistic installation was a creative gimmick promoting the movie and teasing the fans.
The blockbuster sci-fi film was originally slated to be released in 2020. However, due to the widespread COVID-19 affecting everyone in the world, the movie's premiere faced many postponements. Song Joong Ki even helped in the fight against the coronavirus by donating 100 million KRW to Hope Bridge Disaster Relief Association, which the association announced with pride.
Check out Netflix's "Space Sweepers" Trailer on YouTube and the main poster here.
© 2021 Korea Portal, All rights reserved. Do not reproduce without permission.