TREASURE's 'THE FIRST STEP' About To Reach 1 Million Copies Sold A Day After Release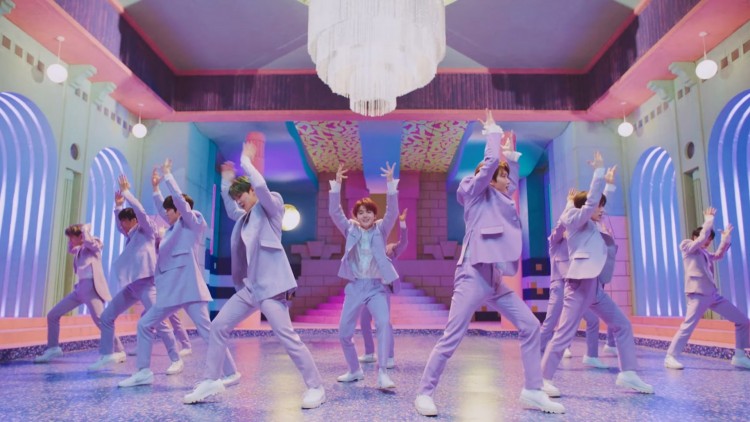 No album is like TREASURE's "THE FIRST STEP: TREASURE EFFECT" as it is selling way too fast compared with other albums in the K-Pop industry after news agencies announced today it is about to reach a total of one million in sales.
According to their management, YG Entertainment, this first regular album of rookie K-pop boy group TREASURE reached 250,000 copies sold yesterday. Thus, it is predicted that they will reach the goal of one million copies anytime from now.
Prior to the first regular album, the cumulative sales of the three single albums of TREASURE were over 720,000 copies, Naver News said.
THE FIRST STEP: TREASURE EFFECT features ten tracks with two CD-only tracks. It includes the songs "My Treasure," "Be With Me," "Slow Motion," "MMM," "Orange," and more. It was launched on January 11th.
"As much as it is our first full-length album, it holds a variety of stories. The theme is that we all are precious and shine like gems," singer Bang Ye-dam said.
The members of TREASURE, comprising of Choi Hyun-suk, Jihoon, Yoshi, Junkyu, Mashiho, Yoon Jae Hyuk, Asahi, Doyoung, Haruto, Park Jeong Woo, and So Jung Hwan, also added the songs will have theatrical themes and will convey the message of healing in these tough times.
TREASURE's management has also revealed "THE FIRST STEP: TREASURE EFFECT" now has 250,000 pre-orders and is now topping the iTunes chart in 18 countries globally.
Prior to the album release, TREASURE unveiled a teaser for the title track, "My Treasure," as well as the posters moving toward the release. On January 11th, hours before the launch, YG Entertainment also teased with the album sampler that showcased snippets of the 12 tracks, with videos of the members dancing and singing along. It follows their previous album, "THE FIRST STEP: CHAPTER THREE," which was unveiled in November 2020.
© 2023 Korea Portal, All rights reserved. Do not reproduce without permission.