Soyou, AB6IX's Park Woo-jin To Collaborate For 'Mr. Queen' OST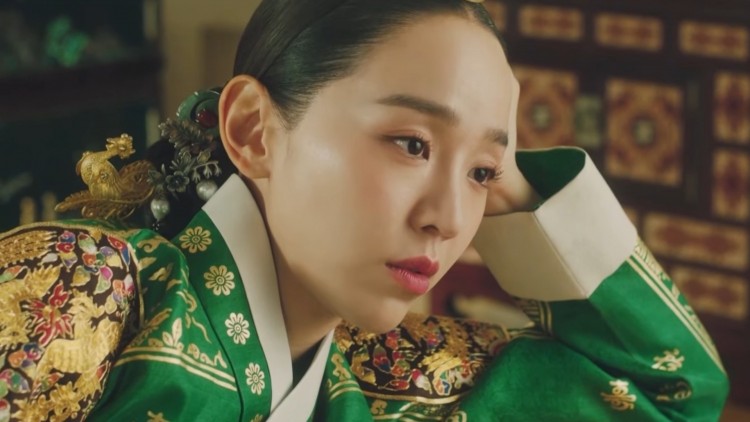 Kang Ji-hyun, or more popularly known as Soyou will team up with rapper and AB6IX member Park Woo-jin for the original soundtrack of the hit K-Drama series "Mr. Queen."
Big Ocean ENM, the production company that works for the "Mr. Queen" OST, confirmed this collaboration for the tvN drama. It will reportedly be released on January 9th.
"Mr. Queen" is an ongoing drama series that tells the story of a male chef named Jang Bong-hwan who has risen up to the ranks of finding a job in culinary arts and working for the top politicians in South Korea, known as the Blue House.
This character is a dreamer, yet one day finds himself in the body of a young queen from Korean history, specifically in the Joseon era, Kim So-yong.
The series has been gaining a lot of praise among K-Drama fans worldwide.
Meanwhile, tvN has released behind-the-scenes clips from the recent episode of "Mr. Queen" along with previously unreleased videos.
The video begins with the behind-the-scenes capture of the scene where Shin Hye-sun who portrays the character of Kim So-yong collapsing from a heart attack in the story. She is seen having trouble lying still as the other actors scream and try to contain the situation around her.
Then, King Cheoljong, portrayed by Kim Jung-hyun, attempts to pick her up with his arms but makes a mistake in his lines. Though he found it difficult to lift her up during rehearsals, he was able to do it perfectly during the actual filming.
Kim Jung-hyun continues to show his dedication to the craft and his attention to detail. The director even praised him and said they do not need to stunt double because of the strength of the actor.
During each of their shoots and projects, the actor is likewise playful with his co-stars. They are getting along with each other, telling good jokes, and laughing together.
© 2021 Korea Portal, All rights reserved. Do not reproduce without permission.