BLACKPINK's Rosé Sends A Sweet Christmas Gift To Girl's Day's Hyeri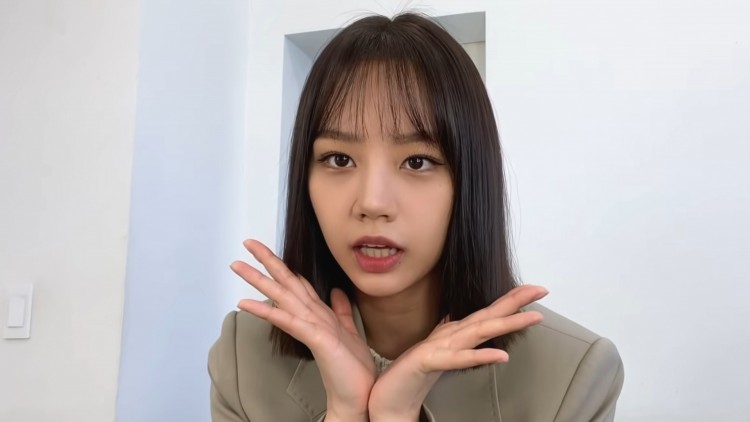 BLACKPINK Rosé is often seen in impactful dance choreographies, tough vocals, and various, if not a rockstar, outfits in her music videos and performances. Yet, the 23-year-old singer is showcasing her sweet side, as she is best friends with Girl's Day's Lee Hye-ri.
Hyeri is not changing her Instagram latest post after posting her thanks and appreciation for the snack truck Christmas gift BLACKPINK's Rosé sent to her drama set.
In Korean, Hyeri posted the caption featuring a series of photos featuring the gorgeous snack truck. The artist wrote, "My lovely Chaeyoung [Rosé's birth name]. A surprise gift on Christmas Eve... Thanks to you, I remembered it was Christmas. I'm so touched. I love you Park Rosé."
The Christmas gift also included a banner from the BLACKPINK vocalist telling her to '"stay strong" and even promoted the slogan "Frightening Cohabitation." The lower portion of the banner also features a message for the Girl's Day singer in parentheses.
It read, "Just because your mouth is big, don't eat too many churros at once, okay? Take care of yourself and order a hot drink...I love you."
What is going on between them is a real thing, and not just for the sake of showbiz presentation, since the two K-Pop girl group members have become best friends after Rosé made her appearance on "Amazing Saturday," a variety show where Hyeri has been a resident cast member. However, the Girl's Day singer has already left the show in November.
Now, Hyeri is filming an upcoming fantasy drama titled "Frightening Cohabitation," precisely what Rosé also featured in the gift. It is reportedly airing in the first half of 2021.
Meanwhile, BLACKPINK is having a year-end live stream show on January 31st, "The Show." The K-Pop girl group wishes everyone a Happy New Year without compromising the safety of their health. This is why they actually postponed the event on this date, which was originally set for December 27th.
© 2023 Korea Portal, All rights reserved. Do not reproduce without permission.