Here's How Korean Stars Will Celebrate Christmas Amidst The Pandemic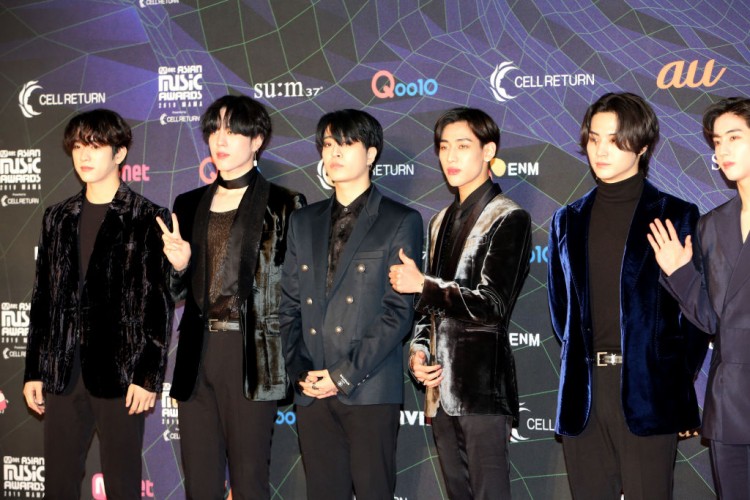 What is it like to celebrate the Christmas spirit in Korea? It would seem that Christmas in this area of the globe where most people have faith that is not Christianity, the religion that gives high regard for Christmas, is not common, but actually, there are several Christmas traditions in Korea -- including those of your favorite Korean idols in music and television.
Christmas day is fast approaching, and like ordinary individuals, Korean celebrities are also participating and organizing activities for the holidays. The only difference is, even during the time where people are with their family beyond their workplace desks, these Korean celebrities are still not away from the eyes of their fans, followers, and supporters who want to know what they are up to this Christmas.
For instance, Korean idols are known to prepare dance practices, and work on preparing year-end activities among each other. According to a YouTube video posted by Twins Stream, they also prepare gifts and Christmas greeting cards for their fans.
They also conduct dance performances in the tune of Christmas medleys and appear on radio shows to greet their fans a "Merry Christmas."
TWICE
K-Pop girl group TWICE will continue promoting their single, "Cry For Me," as the Christmas celebrations happen. They are also known to cover popular Christmas songs that their fans love. On December 28th, Twins Stream shared there will be magazine shoots, plus the presentation of Mina's first photobook.
MAMAMOO
MAMAMOO is set to unveil their special album with the beautiful holiday season song titled "Memory." These K-Pop idols also covered a Christmas song by Mariah Carey titled "All I Want For Christmas Is You."
GOT7
GOT7 members are sharing photos of them online that showcase Christmas themes, keeping their fans updated. It could be remembered they released a special Christmas song, "Confession," while decorating the Christmas tree.
Christmas is different from how it is celebrated in North America or Europe. There are religious gatherings in churches in Korea. However, Koreans often call Christmas day their "Valentine's Day with Santa." The people are celebrating together, eating a rice cake soup called "tteok guk."
Yet, Christmas is a national day in Korea. Last year, TWICE dressed up like Rudolph, the red-nosed reindeer, Winner's Seunghoon celebrated the holidays chilling in Bali in Indonesia, the (G)I-DLE stars hosted the "Christmas Eve Vlive" where they decorated a mini Christmas tree, and so much more. It will be a great Christmas time with your favorite Korean idols.
© 2023 Korea Portal, All rights reserved. Do not reproduce without permission.