Are The Kardashians The New Owners Of The Miss Universe Pageant?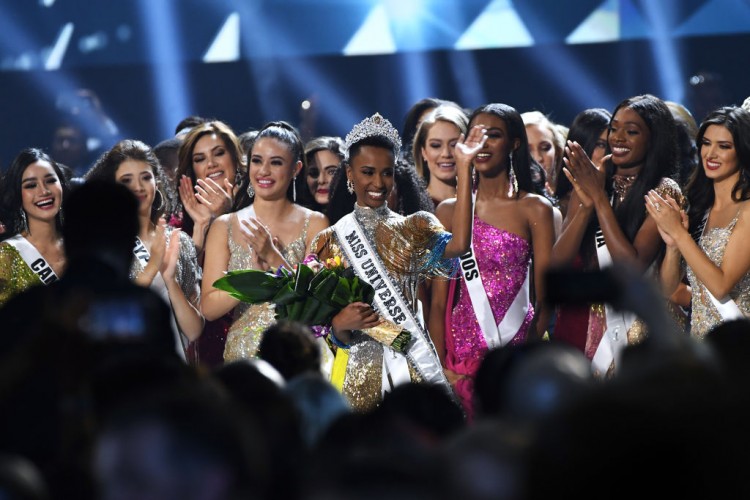 The pageant world is abuzz over the past few days on the rumors noting that the Miss Universe pageant will yet again be sold to a different owner. Reportedly, the Kardashians are among those who placed their bid.
The Miss Universe pageant is currently owned by talent and media agencies IMG and Endeavor. They are the recent owners of the world's most prestigious pageant after U.S. President Donald Trump dropped ownership in lieu of his comments against the Latino community in America in 2015.
The Kardashians, consisting of Robert Kardashian, Kris Jenner, and their children Kourtney, Kim, Khloé, and Rob Kardashian, with their grandchildren, have a reported net worth of $1 billion, more than enough to finance the 68-year-old pageant.
As to why the ownership will be transferred from IMG and Endeavor, no official details have been revealed yet.
There were also quite a few others who reportedly placed their bids to own the pageant, including the Luis Chavit Singson Group with Richelle Singson-Michael from the Philippines, the SM Group founded by the late Henry Sy from the Philippines, and well-known host in Hollywood, Ryan Seacrest.
What do the fans say? Pageant blog Sashes and Scripts wrote, "The pageant has been rumored to be passed like a toy from one donation bin to another... Personally, we just wanted a consistently good show from year to year like it used to in the 80s to 90s. New ownership or not."
Due to COVID-19, no edition of the pageant is held this year. There are other reports indicating that Miss Universe 2020 will be presented on Valentine's Day 2021.
There are now 61 contestants crowned and selected for the pageant, as of press time. Pageant directors in the other countries are scrambling to crown their winner, as the deadline for naming a candidate is on or before December 31st, 2020. Incumbent Miss Universe, South Africa's Zozibini Tunzi, will be crowning the new queen.
© 2023 Korea Portal, All rights reserved. Do not reproduce without permission.