Lotte Mart Issues Apology Over Guide Dog Incident, Netizens Call For Boycott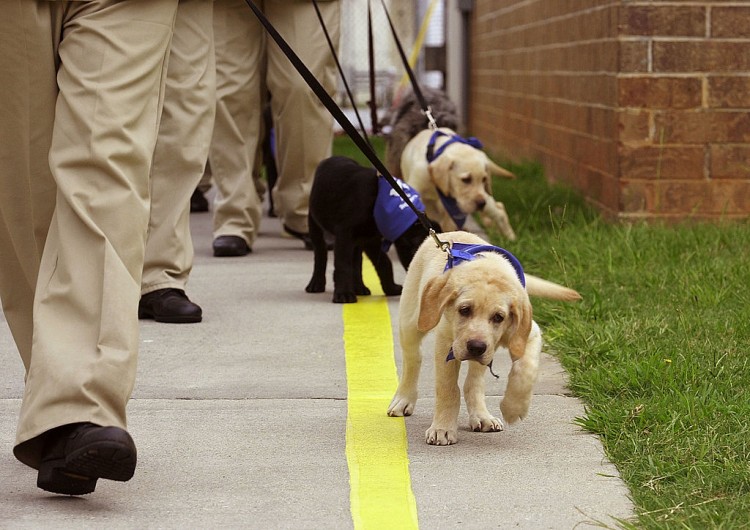 Lotte Mart has issued an apology after the company came under fire for its treatment of a guide dog in training and its trainer in one of their branches.
The incident happened at the Jamsil Branch of the store. On Sunday a woman was going inside the store when she was not allowed to enter the premises. The manager and the store employees refused her entry. Photos of the dog were posted by someone who witnessed the incident. The dog wore clothing that clearly said "I am being trained to become a guide dog."
What made the situation raise the ire of the public is that the witness related how the employees of the said branch did not only refuse them but also proceeded to shout at the woman and the dog. They claimed that they were already allowed to go inside the building and they could have refused entry to the store in a more polite manner. The witness further said that the dog looked really stressed and the woman, who was a puppy walker training the dog, even cried because of what happened.
A couple of days later, Lotte World issued a statement apologizing for how their staff treated the woman and the dog. They said that they will give guidelines and will make sure that their employees will be trained and be made aware so that nothing like the said incident would occur again.
Despite this apology, however, many citizens are still calling for a boycott of the store chain and its products, using the phrase "NOTTE" to say that they will not be supporting Lotte Group.
The company may also be fined for violating the Act on Welfare of Persons with Disabilities, as the act prevents any person with disabilities or a dog trainer with a guide dog from being refused entry to any establishment unless there is a good reason.
© 2021 Korea Portal, All rights reserved. Do not reproduce without permission.