Ariana Grande's 'Positions' Stays At Number One In U.K. Charts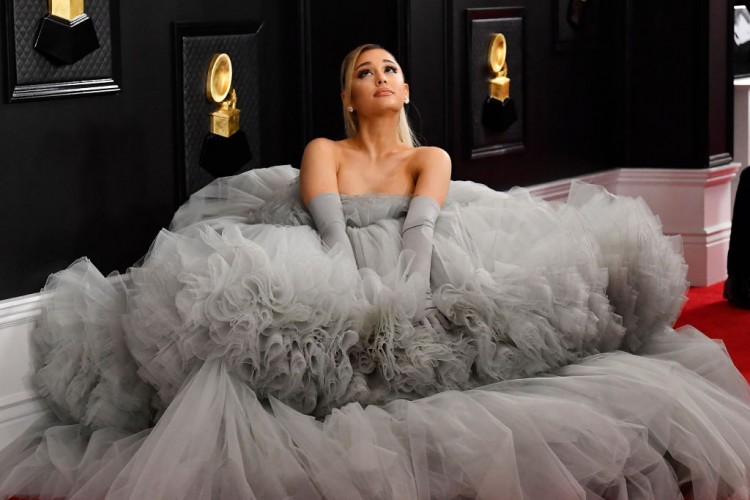 Ariana Grande's "Positions" remains at number one on Billboard U.K.'s Singles Chart. It has stayed on this spot for six weeks now, alongside several great artists.
"Positions" is a song of the album of the same name, an R&B love song that basically talks about her current boyfriend, real estate agent Dalton Gomez. The relationship of the two are flaring up, especially with their sweet moments posted by Ariana Grande on her social media accounts.
In "Positions," the singer sings about her relationship, and the way it makes her feel happy doing things that make her partner feel loved. The lyrics states, "Switchin' the positions for you / Cookin' in the kitchen and I'm in the bedroom / I'm in the Olympics, way I'm jumpin' through hoops / Know my love infinite, nothin' I wouldn't do / That I won't do, switchin' for you."
Other songs in the album include "Shut Up," "34+35," "Motive," "Just Like Magic," "Off The Table," "Six Thirty," "Safety Net," "My Hair," "Nasty," "West Side," "Love Language," "Obvious," and "POV."
In the official Billboard U.K. Singles Chart, other artists who made it to the list from No. 2 to No. 10 are Billie Eilish for "Therefore I Am," Little Mix for "Sweet Melody," Wes Nelson and Hardy Caprio for "See Nobody," Dua Lipa for "Levitating," Tate McRae for "You Broke Me First," Miley Cyrus for "Midnight Sky," Miley Cyrus featuring Dua Lipa for "Prisoner," and Shawn Mendes and Justin Bieber for "Monster."
"Positions" is Ariana Grande's sixth studio album released on October 30th, 2020 by Republic Records. The singer worked with a production team for the album, including Tommy Brown, London on da Track, Anthony M. Jones, Murda Beatz, Scott Storch, The Rascals, Charles Anderson, and Shea Taylor. Doja Cat is also a featured artist in the song, "Motive."
© 2021 Korea Portal, All rights reserved. Do not reproduce without permission.