Hanjin Group Chairman Cho Yang Ho Receives Legion d'Honneur Grand Officier from French President Francois Hollande For His Contributions to South Korea-France Economic Ties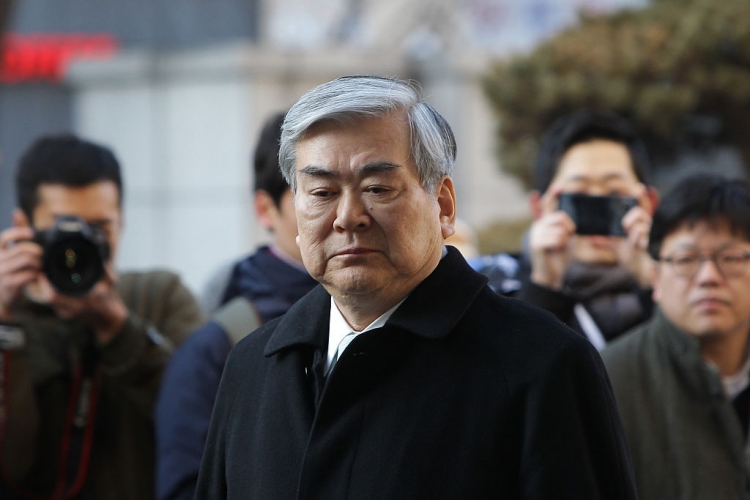 Hanjin Group Chairman Cho Yang Ho was recently awarded the Legion d'Honneur Grand Officier medal, one of France's highest civilian honors, Korea Times noted Nov. 5. Cho was recognized for his valuable contribution to fostering South Korea and France's bilateral economic relations.
French President Francois Hollande personally conferred Cho the medal during a special ceremony at the Grand Hyatt Seoul Hotel. At the time, President Hollande was in Seoul for a summit with South Korean President, President Park Geun Hye, Korea IT Times reported Nov. 12.
"We've decided to honor chairman Cho with the Legion d'Honneur Grand Officier medal to express our gratitude for his efforts to strengthen Korea-France economic ties. I think we are lucky to have chairman Cho as our friend," said Hollande.
According to Koogle on Nov. 6, Cho has been serving as co-chairman of the Korea-France High Level Businessmen's Club since 2000. The club is a private-sector organization established to advance business opportunities to foster South Korea and France's economic ties.
In 2004, Cho was conferred the title of Commandeur de la Légion d'Honneur.
The Légion d'Honneur, founded by Napoléon Bonaparte in 1802, is the highest decoration given by France in recognizing achievements and contributions from civilians in the fields of public service, economics and culture. Korean Air noted Nov. 5 the recognition is categorized into five classes: the Grand Croix, Grand Oficcier, Commandeur, Officier, Chevalier. The Grand Officier is the highest award anyone can ever earn since the Grand Croix is conferred only to presidents of France.
Chairman Cho Yang Ho is the second South Korean to receive the award next to his father Hanjin Group founder Choong Hoon Cho who was also a recipient of the Grand Officier medal.
Cho said, "I believe that this medal crowns what I've done so far to improve Korea-France relations and cultural exchanges, following in the footsteps of my father."
© 2023 Korea Portal, All rights reserved. Do not reproduce without permission.