5 Ways to Spend Quarantine Wisely, Learn to Cook Korean Food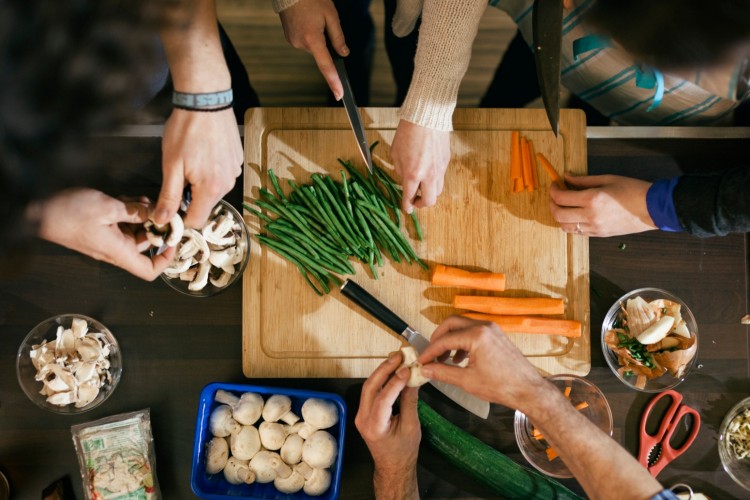 There must be many things you always wanted to do but never had the time. As many states are under "stay-at-home" orders and social distancing keeps us from our normal routine, what better time to try new things-- like cooking Korean food!

Here are a few ideas for wise and productive ways to spend COVID-19 quarantine.

1. Learn to cook K-food

Korean food is characterized by its distinguished spices and bold flavors. Not only is it tasty but usually very nutritious. A staple Korean dish is bibimbap--rice mixed with meat, vegetables, and a little sauce. Bibimap is simple and flexible to make. All you need is rice and a few other ingredients. Bibimbap is usually made with beef but you can substitute beef with tofu, seafood, or just make it vegetarian if you prefer. The vegetable assortment typically includes spinach, bean sprouts, shiitake mushroom, carrots, and cucumbers. It wouldn't be bibimbap without seaweed strips and a fried egg on top. Bibimbap uses a spicy-sweet red pepper sauce called "gochujang" to mix it all in all up in the rice. It is traditionally served in a hot stone bowl, but can also be served cold with raw veggies.
2. Get lost in a good book

Reading for fun is a past luxury in the average person's busy life. Now at home, there must be plenty of time to dive into a book you want to read just because. Amazon features a list of hot new book releases in hard-copies but also in eBook format. The New York Times, and plenty of other respectable publications, have a book section with the latest book reviews, best sellers, and recommendations. There are also lists of the best books of 2019, books for your kids, and review podcasts that you can check out as well.

3. Take a dance class

There are plenty of online dance and fitness classes available online. YouTube has been featuring free dance routines and tutorials for ages, but now you can actually try one. Apart from your regular YouTube search, Instagram and Zoom have been the platforms for new dance classes for all experience levels. 305 Fitness features a free dance cardio class for all fitness levels. 305 Fitness is great if you have children since they can jump in too. Edge Performing Arts Center is also offering free dance classes in jazz, ballet barre, and contemporary styles via Instagram. Plenty of other studios around the country are launching free or low-cost classes in dance, yoga, zumba, Bollywood aerobics, and more.

4. Learn to speak Korean

Surely not every K-pop fan is fluent in Korean. Now is a perfect time to catch up on Duolingo or finally watch those YouTube videos with popular phrases. Learning Korean--or any other language-- is not as difficult anymore with all the free resources available to learn vocabulary, practice listening skills, and play language games. Most online resources promise to make you fluent with just 10 minutes of practice each day. And after practice, check out your favorite K-drama... for more practice.

5. Study

Yes, study. Time at home means you can do the things you have been delaying for years like applying to graduate school, studying for a professional exam, finally writing that book, or drafting a business plan. Time for self-reflection is also meaningful to help you plan your life and go forward with greater goals.
© 2020 Korea Portal, All rights reserved. Do not reproduce without permission.