'Parasite' Director, Actor Earn Cultural Medal By Korean Government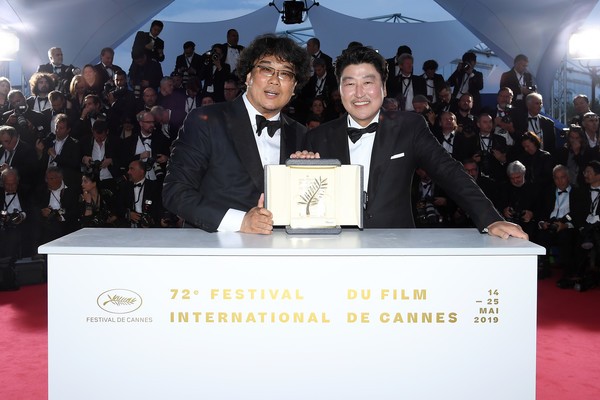 "Parasite" director Bong Joon-ho and actor Song Kang-ho were honored with cultural medals issued by the South Korean Ministry of Culture, Sports and Tourism. The ceremony took place at the National Theatre of Korea in Seoul, Yonhap reports. Bong received the Eungwan Order of Cultural Merit, the second highest grade of cultural honor. Song received the Okgwan medal, which is the fourth grade of honor.
"Parasite" has been making many rounds in the international film circuit. The film has earned awards at major festivals including the Palme d'Or at the 2019 Cannes Film Festival. It was the first Korea-made film to take the highest honor at the acclaimed festival.
"Director Bong has contributed to improving the status of Korean film on the international stage thanks to his critically acclaimed and commercially successful features, including 'Barking Dogs Never Bite,' 'Memories of Murder,' 'The Host,' 'Mother' and 'Snowpiercer,'" the ministry said in a release on Thursday.
On Dec. 17, "Parasite" was shortlisted as a contender for Best International Feature Film at the Academy Awards. Many anticipate that "Parasite" could be the first South Korean film to win an Oscar. "Parasite" was the official submission for South Korea and was selected for the shortlist out of 91 films. The list will be narrowed down to 5 nominees on Jan. 13. It will determine the final contenders for the award.
© 2020 Korea Portal, All rights reserved. Do not reproduce without permission.