Korea's Broadcasting Network Bans BLACKPINK's 'Kill This Love' MV Due To Rosé's Car Scene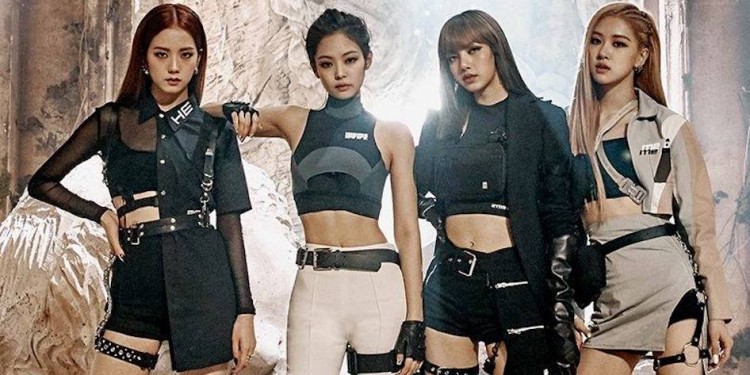 South Korea's broadcasting network, KBS, has ruled that the music video of BLACKPINK's latest hit song "Kill This Love" is not fit for broadcast. KBS only noted a "traffic law violation" as the reason for banning the MV. Netizens speculate that it could be due to Rosé's scene.
KBS has recently released the result of its music video deliberation for the fourth week of April. In it, "Kill This Love" has been deemed unfit for airing apparently due to traffic law violation.
The disqualification did not come as a surprise to some since the network has been known to have strict broadcast regulations. In the case of BLACKPINK hit song, several speculations were shared by netizens. One that stood out it Rosé's scene that suggests traffic law violation, more specifically when she was seen not wearing a seatbelt while driving a car.
Some noted that not wearing a seatbelt while driving is a major traffic offense not only in South Korea but in many countries around the world. Other added that this is not the first time KBS banned a music video for the same reason.
The network previously forbid the airing of Lee Hyori's "Chitty Chitty Bang Bang" due to the same reason and because the singer is also seen walking in the middle of the street. PSY's "Gentleman" where was also banned in the past because the "Gangnam Style" hitmaker is seen kicking a traffic cone.
Moreover, this is also not the first time KBS banned a BLACKPINK MV. In August 2016, the network did not allow the airing of "Boombayah" apparently because of the line "Middle finger up F" and the word "Henny" which is a short form for the French liquor brand, Hennessey. The video was eventually re-edited and submitted for KBS' reevaluation.
Meanwhile, this is not the only issue that BLACKPINK's latest album is facing. The K-pop female group has been criticized by some K-pop fans over their concept photos in which they used makeup to show black eyes, scratches, and bruises on their faces. The photos are included in the physical package of their album, Kill This Love.
Jisoo, Jennie, Rosé, and Lisa have been criticized for taking the issue of domestic abuse lightly and using it for their aesthetic. Some, however, defended the members, saying it is not BLACKPINK's fault and instead blamed YG Entertainment and the person who thought of the concept.
"Kill This Love" co-writer and co-producer Bekuh BOOM has spoken up about the meaning of "Kill This Love." She stressed that it is not about domestic abuse.
Bekuh BOOM explained that it is about ending a relationship that emotionally hurting a person even though it means leaving someone that she/he loves. Bekuh BOOM added that it is about "killing" a relationship that only makes you miserable and killing you inside.
© 2020 Korea Portal, All rights reserved. Do not reproduce without permission.