BTS ARMY Finds 'ARMYPEDIA' & They Are Going Crazy About It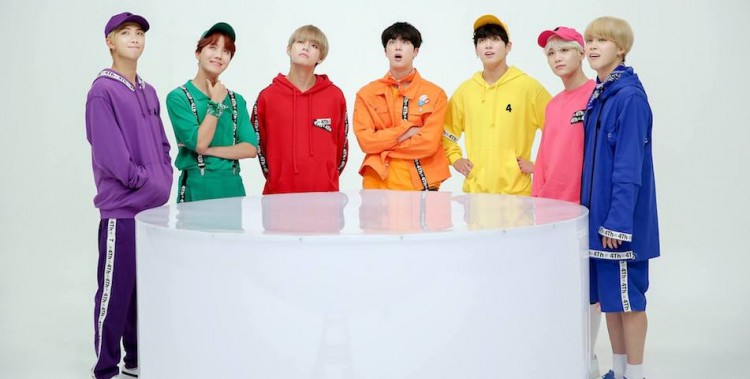 BTS ARMY will go on a worldwide scavenger hunt starting on February 25. The K-pop group fandom has found a new game where fans can collect pieces of puzzles that are scattered all over the world to complete the so-called ARMYPEDIA.
It is a digital archive of all things about BTS and its ARMY. ARMYPEDIA is consists of exactly 2,080 puzzles pieces which is also the same number of days since BTS debut on June 13, 2013 to the day ARMYPEDIA was unveiled, February 21.
So how an ARMY collect a puzzle piece? According to the ARMYPEDIA website, each puzzle piece represents one date. It has a date, number, and a QR code which can be scanned to answer that piece's quiz about BTS. All the date cards on ARMYPEDIA are locked until ARMY can uncover the puzzle pieces. The QR code on each piece should be used to successfully answer the quiz.
The ARMY who first answered the quiz correctly will win the puzzle piece. He or she will own the date card as his or her name will be written on the page. Once the date in unlocked, the ARMY who answered correctly can share a memory about BTS for that date.
The interesting part is that all ARMYs that are logged onto ARMYPEDIA can also upload their own memories about BTS for the unlocked dates. ARMYs can write a text about the group, post an image, or upload a video. They can also read other fans' postings and give a "purple heart" if they like the memory shared.
Game participants will receive points based on the activities done on ARMYPEDIA such as the number of date card that he or she unlocked, quizzes that have been answered, or the memories shared. Once the ARMYPEDIA is completed on March 24, 2019, each ARMY participant from 1st place to 2,080th place based on their score will each receive a special gift. For more details about ARMYPEDIA, check out their site here.
Meanwhile, Big Hit Entertainment has yet to confirm they are behind the new website. Nonetheless, #ARMYPEDIA is now trending worldwide as fans shared their reactions about the new game and their excitement to start a new adventure for BTS.
Some commented that it was a brilliant idea to keep the ARMY on their toes before the highly-anticipated comeback of BTS. Many members of the fandom can no longer wait to start the hunt while others hope to find pieces of the puzzle in their countries and not only in South Korea, Japan, and in the U.S.
"I believe Army will complete all this in days lol. What's interesting is every Army can post their entry for unlocked days. Like a grand shared diary, with memories of Bangtan and Army. It's such a genius and cool idea to keep fans engaged while waiting for their comeback and for new fans to learn more about Bangtan too. Really, none is doing it like Bangtan and Bighit," a fan wrote.
© 2020 Korea Portal, All rights reserved. Do not reproduce without permission.