Actor Ji Jin Hee To Portray The Role Kiefer Sutherland Played In U.S. TV Series 'Designated Survivor'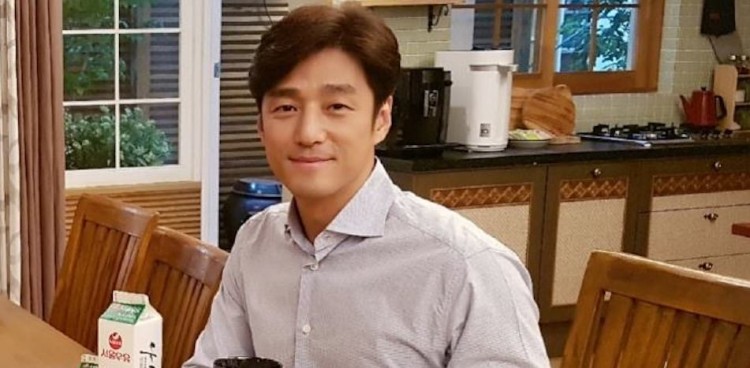 Ji Jin Hee will soon feel how it is to film a remake of American TV series. The Dong Yi actor has been confirmed to play the lead role in the Korean remake of U.S. TV series Designated Survivor.
Ji's agency HB Entertainment has announced that the actor will be portraying the role that American actor Kiefer Sutherland played in the ABC series Designated Survivor. It is about the ascension of a cabinet member to the highest position in the country following a terror attack.
In the upcoming K-drama, some terror group launches an attack during the president's State of the Union address. All members of the cabinet and the heads of both Houses of Congress are present in the event except for one who is called, the "designated survivor."
Ji Jin Hee will play the role of Park Mu Jin, the head of the Ministry of Environment and the 12th person in the line of succession. He assumes the highest government position in the country after everyone ranked ahead of him in the line of succession died when a bomb goes off during the president's speech.
Park doesn't want the position but he must serve as the acting president for 60 days. He tries his best to protect his country as well as his family from the group that intends to destabilize his government while trying to find the person that is responsible for the explosion.
Ji's character has no political ambitions or greed for authority. He just wants to perform his job as head of the Ministry of Environment. Park Mu Jin will struggle in his new position as many will doubt his capability to run the country.
The Korean remake of Designated Survivor is expected to premiere on tvN in the first half of 2019. Ji Jin Hee is best known for his leading roles in the K-dramas Dae Jang Geum in 2003 and in Dong Yi in 2010. Familiar Wife actress Kang Han Na has been reportedly offered the lead female role but hasn't given her final decision yet.
Meanwhile, the original Designated Survivor premiered in the U.S. in 2016 but has been canceled by ABC after two seasons. However, Netflix and Entertainment One announced in September that they picked the series up for another season with 10 episodes. Designated Survivor is scheduled to return in 2019.
Aside from Sutherland, other original cast members that are reprising their respective roles are Maggie Q, Kal Penn, Adan Canto, and Italia Ricci. Newcomers are E.R. actor Anthony Edwards, Transformers actress Julie White, and Dynasty star Elena Tovar. Earlier reports indicate that the filming of Season 3 will begin in late 2018.
© 2019 Korea Portal, All rights reserved. Do not reproduce without permission.