'Power' Creator Confirms Spinoffs; New Multi-Year Deal Signed With Lionsgate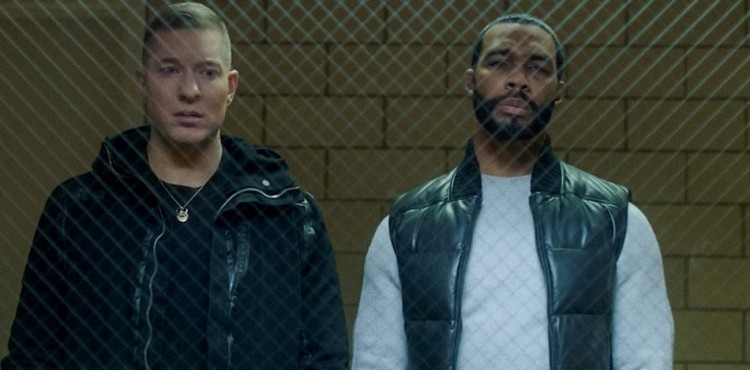 Power fans may see more of the characters in not just one but possibly more spinoffs of the series in the future. Power creator and co-showrunner Courtney A. Kemp confirmed the spinoffs herself following her signing of a multi-year deal with Starz's parent company Lionsgate Television.
Kemp tweeted the good news to the series fans. In her message, she expressed her excitement for the new projects but remains mums on who will be in Season 6 of the crime drama.
"Heyyyyyyy there #powertv fans..... spinoffs coming atcha... and other series I'm really excited to bring to you ... And no I'm not telling you who survives Season 6!", she wrote on Twitter.
Under Kemp's new contract with the studio, she and her End of Episode banner will develop and produce a variety of new content across multiple platforms. The project may include contents that are inspired by the Power TV series.
"I'm excited about expanding our banner and diversifying the types of stories we're telling...I'm looking forward to exploring new ways of writing about my obsession: the intersections of violence, power, sex, and romance," Kemp said in a statement.
The news about Power spinoffs quickly sparked several theories which may be the lead characters in the shows. As much as fans want it, a Power spinoff may not be about James "Ghost" St. Patrick (Omari Hardwick), or at least not the adult Ghost. Kemp previously said that Power is not about Ghost but the power itself and how it shifts and changes people.
It may not be about Kanan too. Ghost's mentor and fellow drug dealer, played by music mogul 50 Cent, was also killed in the previous season.
One of the fan theories of a possible plot of a Power spinoff is about Ghost's son, Tariq (Michael Rainey Jr.). The young St. Patrick may run his own drug business like his father. Kemp also earlier confirmed that Tariq would become like Dre Coleman in Season 6. She said it not surprising that Tariq will end up like his father as he is surrounded with people that are involved in an illegal drug business.
"We seeded this in very early, that he [Tariq] was playing first-person shooters very early," she teased.
But Tariq leading the spinoff will still depend on how the Power series will end. Tariq will be in Season 6, which currently filming for a release date next year.
Another spinoff could tell the story of Tommy (Joseph Sikora) and Keisha's (La La Anthony). Power producer Gary Lennon earlier told TV Guide that Tommy and Keisha's relationship would be explored in Season 6. Depending on how deep the storyline of the couple in the sixth season, it will be interesting to see them in their series.
© 2019 Korea Portal, All rights reserved. Do not reproduce without permission.