'Modern Family' Season 10 Reveals Who Got Killed Off; Fans Are Disappointed For Different Reason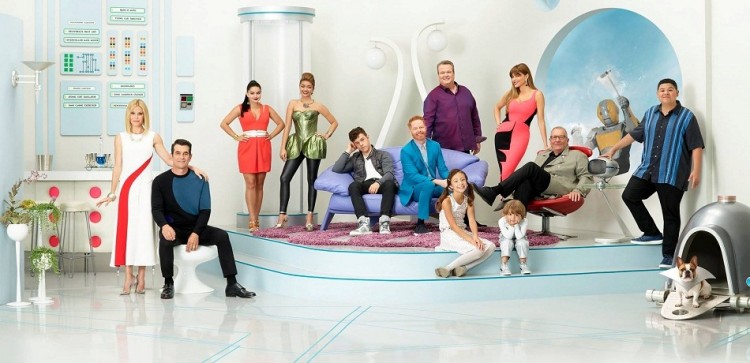 Many fans tuned in the recent episode of Modern Family Season 10 as it will finally reveal who is not returning in the series. The ABC family sitcom has been teasing for weeks about a "significant character" that will be kicked off and when it was finally revealed, not all are pleased about it.
Back in September, series co-creator Christopher Lloyd told Entertainment Weekly that a significant character would die on the show and some characters will be facing "some bigger life events" in Season 10.
"[The death] will be a moving event - and an event that has repercussions across several episodes," Lloyd said.
Many fans are certain that it will not be one of the major characters in the show but some significant enough for the writers to tease about it. Some guessed that it could be the beloved dog of the Pritchett family, Stella. But it turned out that it is not even Stella.
In Season 10 "Good Grief" episode aired on Wednesday, it was revealed the sad news that Delia "DeDe" Pritchett (Shelley Long) passed away in her sleep. DeDe is the mother of Claire Dunphy (Julie Bowen) and Mitchell Pritchett (Jesse Tyler Ferguson). She is also the ex-wife of Jay Pritchett (Ed O'Neill). DeDe appeared in seven episodes of the show.
Modern Family co-creator Steve Levitan said the character was killed off because they wanted the other characters to go through something interesting and challenging. DeDe has been portrayed as a manipulative and aggressive woman in the series and only close with her son, Mitch. But apparently, her death will affect Claire, Mitchell, and Jay. Levitan said the family will deal with the death of DeDe for two or three episodes.
The big reveal, however, makes some viewers disappointed, calling it "lame death." Many are expected a major character will die as hinted earlier. Some noted that DeDe only appeared in less than 20 episodes throughout the 10-year run of the series.
"When they said there's going to be a death on Modern Family, I thought it was going to be a major character, not someone who's been on a few eps," one fan commented.
"I can't believe Modern Family hyped a character death as much as they did and it was ...Dede. Would have been better if it was STELLA," another wrote. Modern Family airs every Wednesdays at 9 p.m. ET on ABC.
Meanwhile, the four lead actors of Modern Family made it to the Forbes Magazine's list of 2018 highest-paid TV actors. Ed O'Neill, Eric Stonestreet, Jesse Tyler Ferguson, and Ty Burrell occupy the No. 6 to ninth spot, respectively.
O'Neill estimated earnings from June 1, 2017, through June 1, 2018, is $14 million. Stonestreet, who plays the role of Cameron Tucker in Modern Family, recorded earnings of $13.5 million. The 43-year-old actor Jesse Tyler Ferguson, on the other hand, has $13 million, while Ty Burrell (Phil Dunphy) has earnings of $12 million. On top of the list is Big Bang Theory star Jim Parsons with $26.5 million in earnings.
© 2019 Korea Portal, All rights reserved. Do not reproduce without permission.