'Outlander' Gets Snub By People's Choice Awards This Year; Here's How To Include Starz Drama In The List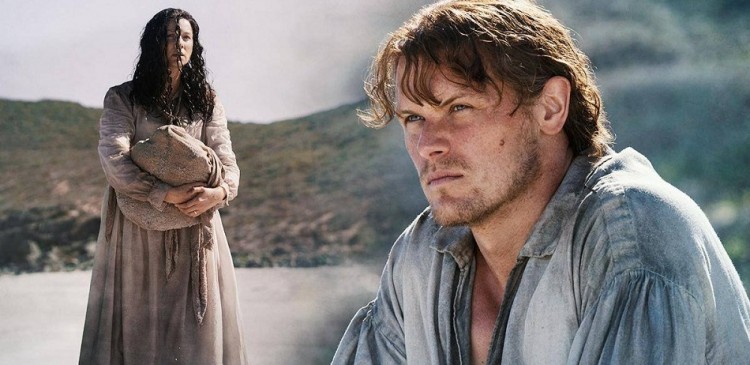 The Outlander clan is frustrated when People's Choice Awards released its shortlist of nominees this year. Surprisingly, the Starz drama is not in any category but fortunately, there is still a chance that Outlander fans can include their favorite show and its cast on the list.
Fans are left wondering why Outlander and its lead stars are missing in the shortlist of nominees for 2018 People's Choice Awards. Outlander did not get nominations in major categories such as Best Drama, Best Actor, Best Actress, and more.
Many fans were shocked considering the time-travel themed show has won several major categories from PCA in the past. In fact, Outlander took home all four categories it was nominated for last year.
Currently, the nominees for Best Drama Show of 2018 are The Walking Dead, This Is Us, Grey's Anatomy, 13 Reasons Why, The Good Doctor, Scandal, Lost in Space, 9-1-1, Westworld, Riverdale, The Handmaid's Tale, and Castle Rock. Outlander lead stars Caitriona Balfe and Sam Heughan are also not included in the Male or Female TV Star of 2018 category as well as in Drama TV Star of 2018.
It is still unclear why Outlander did not score any nod from PCA this year but the good news is the show could still be nominated. PCA's winners are based on fan voting which is a good thing for Outlander fans. The show has proven to have a very strong fan base not only in the U.S. but also in Europe and other parts of the world.
Fans could write in the name of the show in the "Enter a nominee not listed" option for the category that Outlander is eligible for. The option is available at the official People's Choice Awards website.
There are 43 categories to vote on. Anyone can cast as many votes as he or she wants in multiple categories until voting closes. Fans still have a week to make changes in the final list of nominees as voting will close on September 14. The five finalists for each category will be announced on September 24. After which, the polls will open once again for the second round of voting.
The 2018 People's Choice Awards' night will be on November 11 and it will broadcast live over at E! Channel. PCA was being broadcast in the past by CBS.
Voting is now open for #TheDramaShow of 2018 at this year's #PCAs. The first round is over Sep 14! https://t.co/9fmC9dT6QR" pic.twitter.com/7AGHLvaQRZ — People's Choice (@peopleschoice) September 5, 2018
© 2023 Korea Portal, All rights reserved. Do not reproduce without permission.