CBS Finally Suspends NCIS: New Orleans EP Brad Kern But Series Crew Skeptic If New Showrunner Will Create Less 'Toxic' Environment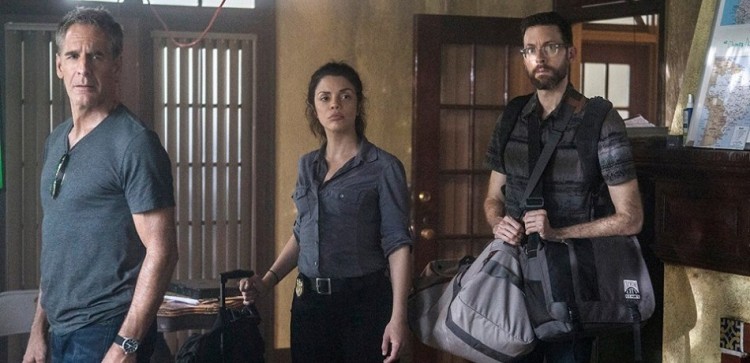 CBS has finally made up its mind and suspends NCIS: New Orleans executive producer Brad Kern following sexual misconduct allegations. The decision was announced after the network admitted that the buzz about the alleged Kern's misconduct persist even after the EP had already received disciplinary action.
In 2017, CBS confirmed that Kern had been the subject of two inquiries over claims that the NCIS: NOLA boss created a "toxic, sexist, and hostile work environment." CBS did not fire Kern at the time. Although he stepped down as NCIS: New Orleans showrunner, he also took an advisory role on the show while under probe.
CBS said they have conducted a thorough investigation but the result was inconclusive. Since he serves as a consultant, Kern has been in the writers' room since it opened in May. The Hollywood Reporter quoted some sources as saying that Kern is supposed to play a key role in the writing of the episodes until production kicks off. He will then work with editors once filming commences in New Orleans.
"As a consulting producer, Brad is still in a position to mistreat NCIS: NOLA staff members in the writers' room and postproduction," said of the staff who worked under Kern said.
But now, CBS has finally decided to suspend the series boss and he will no longer be seen on the set or at NCIS: NOLA offices. The network admitted that the claims against Kern need a further inquiry and they seek help from an outside counsel to review the two internal investigations as well as the current situation. Kern is barred from the workplace until the investigation is done.
THR earlier cited about a dozen insiders who described the alleged bullying, racially insensitive comments, and harassing behavior of Kern throughout this career including his time with NOLA. Kern first joined the show in 2016.
Some of THR sources attested that the atmosphere at the show has been "toxic" since Kern joined the NCIS spinoff. Furthermore, he kept the attitude after the second HR investigation concluded.
Meanwhile, the production of NCIS: New Orleans Season 5 is expected to run as scheduled amidst the new investigation as Kern as he was already replaced by EP Christopher Silber. But some of the show's crew members remain skeptic whether or not Silber will make a less "toxic" atmosphere on the set.
"When Brad called other writers terrible names, Chris said nothing. When Brad said sexist and racist statements that hurt staff members, Chris never challenged him. Instead, Chris made fun of and belittled the investigations in front of writers who had already gone to HR, and who took a huge risk to file complaints against Brad. Chris created an even more tense and toxic environment," THR quoted a person who worked for Kern in NCIS: NOLA as saying.
Meanwhile, NCIS: New Orleans Season 5 is set to premiere on September 25. It is expected to pick up from the event of Season 4 finale wherein Agent Dwayne Pride (Scott Bakula) was shot.
© 2023 Korea Portal, All rights reserved. Do not reproduce without permission.