Gugudan SEMINA Update: Sub-Unit Releases Adorable Teaser Image; July 10 Launch Confirmed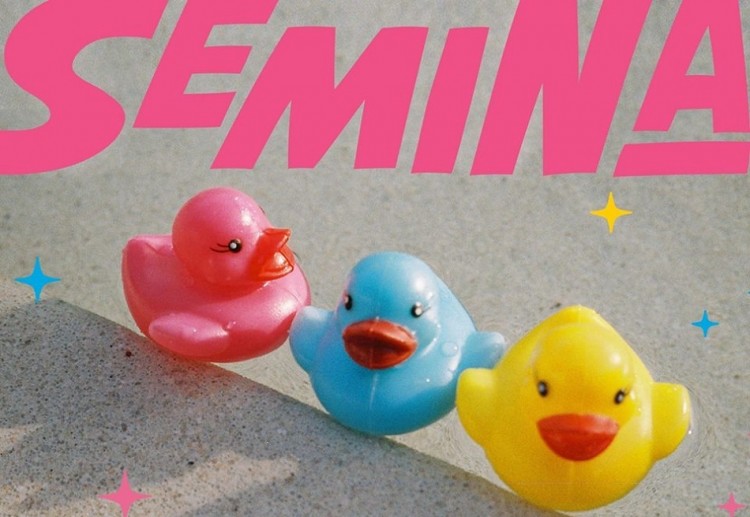 Gugudan fans will soon meet the new sub-unit of the Korean girl group. Gugudan has released a new cute teaser image of the unit with three rubber ducklings.
The K-pop group continues to tease the sub-unit by releasing promo clips and images. The unit will officially be called SEMINA, named after its members Sejeong, Mina, and Nayoung.
The latest teaser image features three rubber ducklings in red, blue, and yellow. The hues are similar to the first teaser image of a slot machine with yellow, pink, and blue flowers, which was dropped last week. Based on the images so far, the concept of the new sub-unit is expected to be vibrant and joyful.
Sejeong, Mina, and Nayoung earlier shared a black and white clip of a reenactment of their performance as contestants in Produce 101 back in 2016. The trio watched their cover of Nikki Yanofsky's "Something New" which brings back memories of when they were just starting in the industry. They talked about how young they were when they first appeared in the show. At the end of what they called "prequel video," the trio sings "Something New" again before the video changes colors to red, blue, and yellow.
Fans shared their reactions to the clip. Many had the nostalgic feel as they remember the girls in their Produce 101 days. Others expressed their desire to hear a retro concept to Gugudan SEMINA's music. The trio also shared their present and past photos to hype the new sub-unit further.
Gugudan SEMINA will be introduced on July 10 at 6 p.m. KST. Their first album will be of the same name, while the lead track is titled "Getting Jealous."
Meanwhile, Gugudan recently released two special music videos for their second year anniversary. Members Sejeong, Hana, Haebin, and Nayoung are featured in the "Silly" MV, while Mimi, Mina, Sally, and Soyee made the "Diary" clip.
Gugudan member Hyeyeon is still on hiatus due to health issues. In October 2017, it was Soyee who took a break from the group's activities because of chronic back and shoulder pains. Soyee did not participate in the group's promotion of their album Act. 3 Chococo Factory in November to fully recover from her medical condition. She rejoined the group when Gugudan released their fourth album, Act.4 Cait Sith, and its title track, "The Boots," early this year.
© 2019 Korea Portal, All rights reserved. Do not reproduce without permission.