Michael Schumacher News: Former F1 Champ Still Recovering At Home, Daughter Shares Fond Memories Of Famous Dad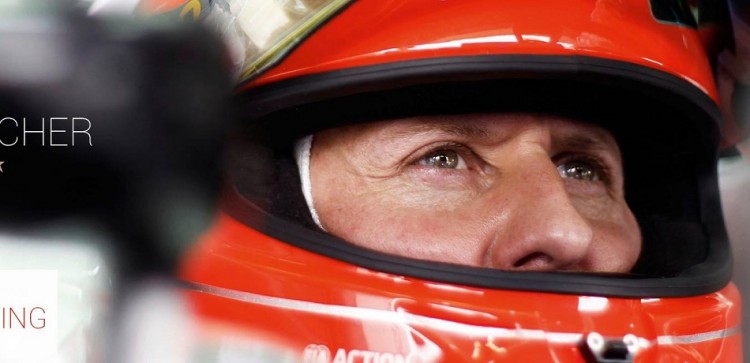 Not much about Michael Schumacher has been revealed to the public since the racing legend encountered a skiing accident in 2013. In fact, the current health status of the racer is a closely guarded secret known only to his family and close friends.
Fortunately for fans, Michael Schumacher's daughter recently gave her first ever television interview where she shared some of her happy memories of her legendary father. The 21-year-old Gina-Marie spoke in the German television network NDR in its program titled Horse Adventure, where she revealed that she is a bit different from her dad. "I went go-karting for a season with my dad, but I preferred the horses," she said,
While her path may differ from that of her father Michael Schumacher, Gina-Marie's love, dedication, and passion to the equestrian sports is just as intense. Apparently, all her efforts are starting to pay off as she was able to participate in the World Championships for junior riders in Western riding last year.
Michael Schumacher's family members remain tight-lipped regarding the racing legend's health condition. Even his 18-year-old son Mick was forbidden from speaking to the press regarding his condition since Schumacher's skiing accident in December 2013. The family's stance is that Michael's health condition is "not a public matter."
While details are scarce, it can't be helped that some information is bound to leak out from time to time. For fans who want to know more about Michael Schumacher's accident, here are some of the details collated by Mirror.
The accident happened on December 29, 2013, while Michael Schumacher was skiing in the French Alps. Due to his head injury, he was immediately airlifted to Grenoble Hospital for "immediate neurosurgical intervention."
After two life-saving surgeries, however, Michael Schumacher remained in a coma due to the extreme head injury he received. In fact, there were speculations then that he might even have died had he not worn a helmet at the time of the accident.
Details were scarce after that point and the next revelation came in April 2014. This time, his family revealed that Michael Schumacher had "moments of consciousness and awakening." Three months later, fans were relieved to learn that the former F1 champion was already discharged from the Grenoble Hospital and was no longer in a coma.
Another three months passed before it was revealed that Michael Schumacher was already at his home located in Lake Geneva. Michael Schumacher's manager revealed in 2015 that his condition has improved. However, it was also revealed a year later that he still cannot walk.
Michael Schumacher is currently receiving rehabilitation treatment at his Geneva home where a medical facility has been built. The treatment, which involved a 15-person medical team, is reported to cost at around £115,000 per week
© 2021 Korea Portal, All rights reserved. Do not reproduce without permission.