BIGBANG's Daesung Hospitalization Update: YG Entertainment Confirms K-Pop Idol Got Sick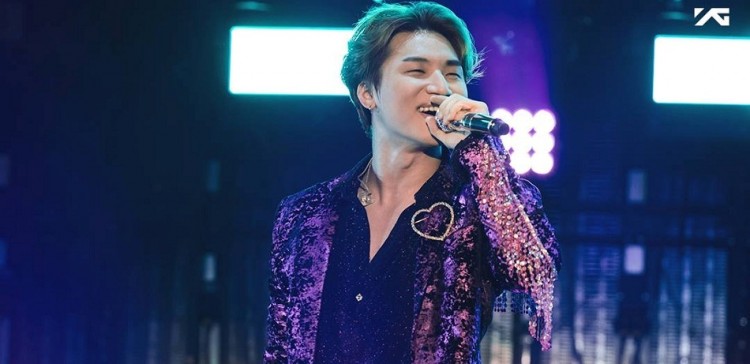 BIGBANG member Daesung got sick during his military service, and he was hospitalized because of it. The K-pop group's agency, YG Entertainment, confirmed reports that Daesung was hospitalized due to laryngitis.
In a statement, the agency said Daesung was admitted at the Chuncheon Army Hospital. YG Entertainment said Daesung stayed at the hospital for two days and returned to the military base after the hospital cleared him.
The agency did not elaborate on the extent of Daesung's laryngitis. The rep, however, assured fans that Daesung's illness is not something to worry about. The singer is currently recovering and his condition is also improving. Many fans assumed that Daesung had experienced mild symptoms of laryngitis as he was discharged from the hospital after a couple of days.
Laryngitis is an inflammation of the vocal cords due to overuse, irritation, or infection. Viral or bacterial infections can cause laryngitis. Mild symptoms can easily be treated by giving the vocal chords a rest. In rare cases, the inflammation can result in respiratory distress which requires immediate medical attention.
Daesung was not the first member of BIGBANG who required medical attention while in military service. It can be recalled that fans expressed concern about G-Dragon's health after some photos of the injured singer were shared online. One picture showed G-Dragon with an ankle protector, while another snap featured him with an arm sling.
G-Dragon stated his military training earlier this year, while both Daesung and Taeyang began their mandatory military service in March. G-Dragon finished his training last month and subsequently began his final assignment as a regular soldier in a unit under the 3rd Infantry Division. He is expected to be discharged in November 2019.
T.O.P, on the other hand, began his training in February 2017. He is currently completing his service as a public service worker and will be discharged in June 2019. Seungri is the only member of BIGBANG who is yet to enlist. He is expected to start his training in the second half of 2018 after releasing a solo album.
A military service is mandatory to all able-bodied men in South Korea, and K-pop band members are not excused. While in the service, they are not allowed to engage in other business or commercial activities.
T.O.P. was earlier investigated for allegedly violating the military law when the band released its single "Flower Road." South Korea's Military Manpower Administration later cleared T.O.P. of any violation after YG Entertainment explained that "Flower Road" was recorded two years ago, way before the K-pop idol started his military service.
© 2023 Korea Portal, All rights reserved. Do not reproduce without permission.