OnePlus 6 Offers High-End Phone Features At Half The Price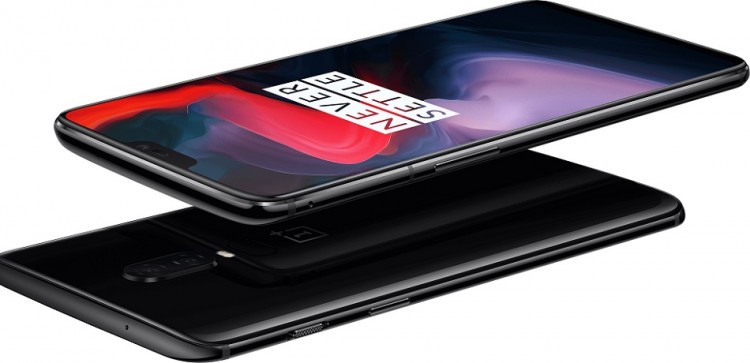 OnePlus 6, the Chinese phone manufacturer's latest flagship, is finally here. This presents some sort of a challenge for consumers who are planning to get their hands on a new smartphone. Given the new phone's strengths as well as its weaknesses, is it really a good buy? Here are some details that might be help potential buyers make their decision.
OnePlus 6 Price
According to Verge, the OnePlus has been pretty consistent with its philosophy and promise to customers - get all the features of the flagship smartphone of high-end brands without paying for their flagship price. The formula is pretty effective as the brand was able to quickly amass its own horde of devoted followers for such a short amount of time.
Its recent flagship, the One Plus 6, sticks to the same all tried and tested formula. Packed with features one normally associates with higher-priced brands, the new phone actually costs a lot less and will go on sale for only $529 starting on May 22, 2018.
Big Screen, Sharp Images
Compared to its predecessor, the OnePlus 6 has a bigger 6.28 inch AMOLED screen. While The Guardian admits it's not as "pin-sharp as some of Samsung's top-end displays," the difference in the quality of its display is too minute to be even noticed. It is bright and colorful with crisp hues and looks great even if viewed from an angle.
Great RAM And Storage
The OnePlus6 is a pretty powerful smartphone as it is powered by a Snapdragon 845 processor with an 8GB of RAM. If one is willing to pay a premium, it can come with a 256GB storage option. But even it's base model is nothing to laugh at either since it offers 64GB storage and 6GB of RAM which should be good enough for normal usage.
Average Camera
One area that the new OnePlus 6 just can't outshine its pricier rivals is its camera. Not that it's bad, it's pretty good actually and has even improved a lot since OnePlus 5.
The OnePlus 6 has a dual 16+20-megapixel camera system. It's easy to use and has improved its low light performance a lot since the OnePlus 5. However, it lacks optical zoom and well as 960fps slow-motion capability that other 2018 high-end phones offer. Having said that, most users will be satisfied with the camera's performance.
No Wireless Charging, Waterproofing
Some users point out that the OnePlus 6's lack of wireless charging feature is a turnoff. Of course, this is probably a personal preference as some users might not also mind charging their phones the regular way.
All devices are waterproof to a certain degree. OnePlus 6 would most likely survive a few splashes or rain. However, what customers are looking for is a true waterproofing certification which the phone does not have.
Despite some less-than-spectacular areas, the OnePlus 6 is a great buy. It practically upgraded everything compared to the previous model and, for a mere $529, it truly offers the biggest value for its price.
© 2020 Korea Portal, All rights reserved. Do not reproduce without permission.