WINNER Slammed By Netizens Over Underwear Remark In Front Of Students During College Music Festival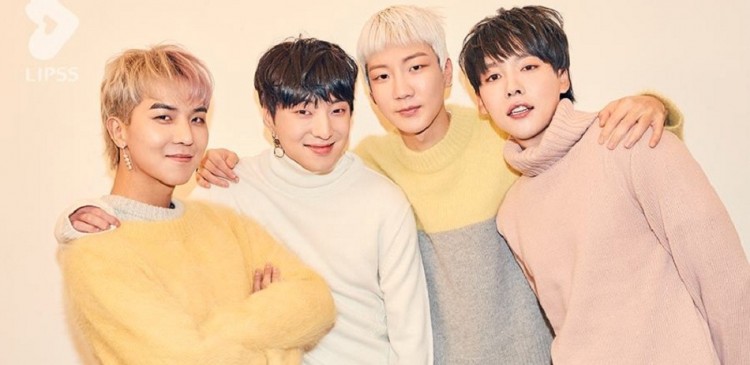 K-pop group WINNER is under fire over some comments they made during a recent college music festival. The group made remarks about undergarments and the students' attitude, and many found it inappropriate.
During WINNER's performance at the music festival in Seoul University, the group first sang their hit songs "Everyday" and "Empty." They also interacted with the concertgoers by asking them some questions. The controversial remark was made when the WINNER idols were choosing the members of the audience who will receive their autographed CDs.
The singers discussed on stage how they would pick the lucky students who will receive the CDs. Then, Song Min Ho looked at his underwear and suggested that they should base it on the color of his underwear.
"Underwear? Underwear color? Let's pick the person who's wearing underwear with the same color as me," Min Ho was heard saying in a video shared by a concertgoer.
The other members of WINNER quickly said Min Ho's suggestion is a bad idea and pointed out how they would even check the color of the students' underwear. Kang Seung Yoon also apologized for Song Min Ho's suggestion.
"We had a full schedule since the morning before we came here. I think he's really tired," Seung Yoon explained, while bandmate Kim Jin Woo said while laughing, that Min Ho has just gone crazy.
Korea Dispatch (via AllKPop) reported that many of the students, concertgoers, and netizens expressed their concern about Song Min Ho's comment. They believe that it is inappropriate to say such thing.
Additionally, some netizens were also disappointed in another WINNER's comment about the Seoul University's students. Seoul University is one of the most prestigious schools in the country. As such, its students have a reputation for being smart and studious.
"Since you're all so good at studying, we thought you wouldn't be able to party, but it seems you're good at partying and studying," WINNER commented during the event.
Many members of the audience took WINNER's comment as a compliment. However, some said it was also inappropriate and offensive.
WINNER's fans are saddened by the recent negative comments about the band especially since it is campus festival season in Korea. WINNER is among the most in-demand K-pop artists this season. As expected, PSY remains the most wanted K-celebrity at college festivals.
According to Soompi, Mersenne has been receiving a lot of requests for girl groups Red Velvet, TWICE, and BLACKPINK, too. Students would also like to see the performances of WINNER, iKON, Dynamic Duo, and Dok2. Mersenne is the company that arranges castings for campus music festivals.
WINNER is currently promoting their second studio album Everyd4y which was released in early April along with its title track "Everyday." Members Kang Seung Yoon and Song Min Ho helped in composing the song. They also penned the lyrics along with fellow member Lee Seung Hoon.
WINNER was formed by YG Entertainment in 2013 after the boys won in a reality show. The group debuted in 2014 with five members. In 2016, member Nam Tae Hyun left the group and formed his own band, South Club.
© 2019 Korea Portal, All rights reserved. Do not reproduce without permission.