'My Hero Academia' Chapter 183 Predictions: Beauty Pageant, Class 1B's Performance & New Arc Could All Happen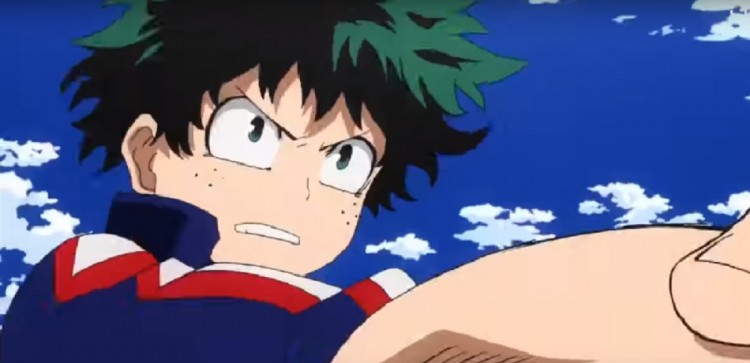 Class 1-A were finally able to pull off a spectacular performance in the most recent chapter of the manga series. Fans are pretty divided on what the coming My Hero Academia Chapter 183 could bring. Others believe that it may still continue the School Festival arc while others believe that a brand new arc will be introduced next installment.
My Hero Academia Chapter 182 Recap - Eri Finally Smiles
In My Hero Academia Chapter 182, which fans can already read online via on KissManga, show that it was a pretty hectic schedule for Midoriya. After running into Gentle, he almost did not make it in time for Class 1-A's performance. Thankfully, he arrived with just enough time to clean up before the show as suggested by Ectoplasm.
Meanwhile, audiences were not really there to enjoy some entertainment provided by the Class1-A but are ready to criticize any mistake from the performance. However, everyone was pleasantly surprised by the electrifying show. The class really gave it all to entertain the audience.
Midoriya's performance in My Hero Academia Chapter 182, in particular, was a big hit with the audience. Midoriya was paired with Aoyama for a dance routine and people can't help but notice how the pair's movements were perfectly in sync.
The performance was an emotional one for Kyoka; there was a flashback showing her as she told her parents that she wants to be a hero instead of pursuing music full-time like them. Her parents were very accepting of her decision and told her to just do what she wants.
More importantly, the performance was so lively that it finally made Eri smile. Slowly, Chisaki's "ghost" faded from Eri's consciousness as she saw everyone strut their stuff.
My Hero Academia Chapter 183 Predictions
The main question fans have about the upcoming My Hero Academia Chapter 183 is if it will start a new arc or will still be a continuation of the School Festival Arc. Fans are divided on this one with some believing that the festivities might still continue next chapter while the rest believe it might be time for another arc.
Some fans on Reddit believe that, in the upcoming My Hero Academia Chapter 183, it will be Class B's turn to shine. There are also fans who believe that the upcoming chapter might feature a beauty pageant, some backstories on a couple of characters.
However, there are fans who believe that while My Hero Academia Chapter 183 might still continue with some performances by the students, it may also already introduce another arc. According to a fan commenting on Manga Helpers, it might not be best to drag the School Festival Arc for a couple of more arcs. The best way to transition between arcs would be to introduce a new villain in the Chapter while also feature some of the predicted performances of the students.
© 2019 Korea Portal, All rights reserved. Do not reproduce without permission.