'Iron Man 3' Star Ty Simpkins Possibly Returning For 'Avengers 4', Next Robert Downey Jr MCU Flick, 'Jurassic World' Actor Teases 'GOTG' Connection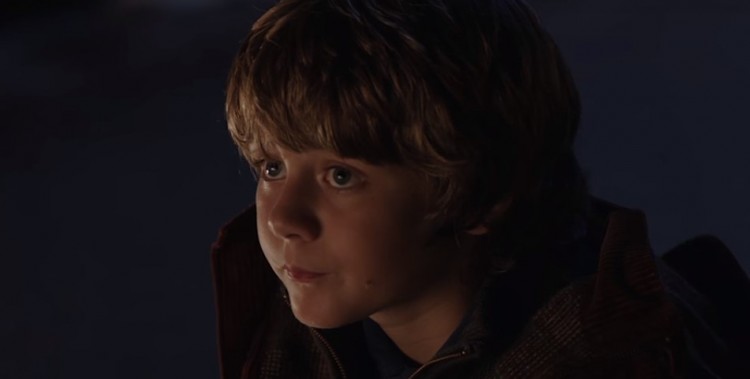 The conclusion of Avengers: Infinity War certainly left people devastated, but the Marvel Cinematic Universe film also hinted at the awesome things that would happen in its still-untitled follow-up. After all, there have been theories that Avengers 4 will feature a significant time jump and reintroduce young characters as the next generation of superheroes who will ultimately defeat Thanos. So could this mean that Iron Man 3 actor Ty Simpkins will finally reprise his role as Harley Keener?
But which comic book character will Ty Simpkins portray in Avengers 4? There have been speculations that Harley Keener is set to replace Tony Stark's former protege Peter Parker and eventually take on a new persona in 2019. Is it possible that the young Jurassic World star will be revealed as the MCU version of Richard Rider aka Nova?
In Iron Man 3, Tony Stark ended up in Tennessee where he met Harley Keener, a young boy with an affinity for inventing things. Harley helps Tony fix Mark 42 and eventually gets a few awesome things in return including an upgrade of his potato gun. In the film, it was established that Harley's father "went to 7-11 for scratchers" and hasn't returned for six years. This led to speculations that his parentage might allow him to play a larger role in future MCU flicks including Avengers 4.
Ty Simpkins has already confirmed that he has a three-picture deal with Marvel Studios, but the Jurassic World actor did not disclose what his future films will be. However, Simpkins did share with Comicbook.com that his character could turn out to be a prospective member of the Nova Corps. This could mean Harley's storyline would be somehow connected to Guardians of the Galaxy as the character is revealed to be Richard Rider.
So what are the chances that Ty Simpkins will be part of Avengers 4? The young actor has already attended the premiere of Black Panther, which means he is still very much a part of the Marvel family. In addition to that, the 16-year-old is the same age as Emma Fuhrmann, who has recently been cast as an older Cassie Lang in the upcoming MCU flick. Perhaps Robert Downey Jr. will reunite with his Iron Man 3 co-star, and Tony Stark could begin training Harley Keener in the film.
It is important to point out that Marvel has not confirmed if Ty Simpkins will be a part of Avengers 4 so it is best to take the information with a grain of salt. In the meantime, the highly anticipated sequel is scheduled for release on May 6, 2019.
© 2019 Korea Portal, All rights reserved. Do not reproduce without permission.