MIXNINE's Lee Jae Jun & Chae Chang Hyun New Hip-Hop Group TREI Releases First Single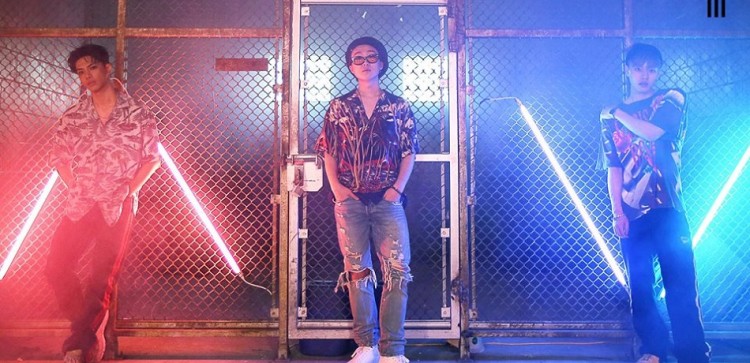 Banana Culture Entertainment is launching an all-new male group set to debut a single later this month. What's even more exciting is that this group will include former MIXNINE participants Lee Jae Jun and Chae Chang Hyun as its members.
Banana Culture's new group is called TREI will debut with a single later this month. The three-man hip-hop group will be releasing the song "Age & Height" on May 17, 2018, marking its entry into the entertainment scene.
TREI was actually formed back in August 2017 as a duo composed of Lee Jae Jun and Chae Chang Hyun, known for their participation in MIXNINE. After the show concluded, however, TREI reformed into a three-man group and got Kim Jun Tae on board as its third member. Technically, their May 17 release of "Age & Height" could be considered a re-rebut of sorts - their first song with Kim Jun Tae on board.
MIXNINE is a South Korean fourteen-episode survival reality show aired on JBTC which concluded early this year. The show followed Yang Hyun-suk, producer and founder of YG Entertainment, as he scours South Korea in search for up-and-coming K-Pop stars from various music agencies. The show's pilot aired on October 29, 2017, while its finale was broadcasted live on January 26, 2018.
Both Lee Jae Jun and Chae Chang Hyun were contestants in MIXNINE and represented the Banana Culture agency. Chae Chang Hyun was able to reach until Episode 10 of the show before he was eliminated. The 20-year-old singer was also a former Yedang Entertainment trainee.
Lee Jae Jun fared a little better than Chae Chang Hyun in terms of MIXNINE performance as he was able to reach the final episode where he was eliminated. However, his journey in the reality show was not an easy one as he was even considered one of the most hated contestants back in December 2017. Before MIXNINE, Lee Jae Jun guested in the After School Club, an internet-based live-music request show. The 20-year-old vocalist was also a member of Yedang Entertainment's C-Clown under the stage name Maru.
Unfortunately, not much is known about TREI's third and most-recent member, Kim Jun Tae, other than the fact that he is a strong vocalist as reported by Soompi. Perhaps the group will reveal more about its third member after the launch of its single.
© 2019 Korea Portal, All rights reserved. Do not reproduce without permission.