GFRIEND Vs. WINNER: SinB, Yuju, Umji, Sowon, Yerin, Eunha Defeat Mino, Yoon, Hoony, Jinu In 'M! Countdown' Following 'Show Champion' Victory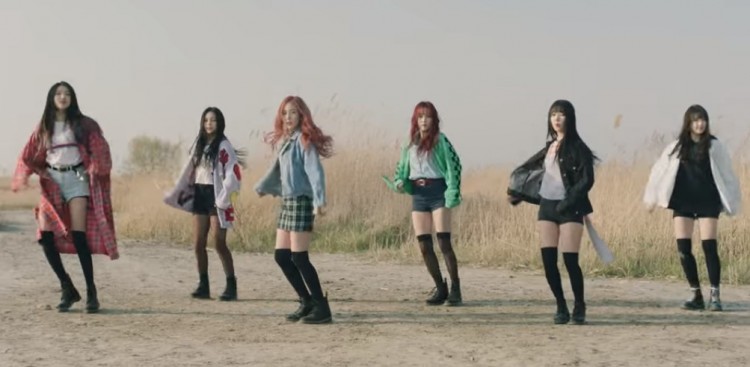 GFRIEND continues to dominate with the release of their highly anticipated album Time for the Moon Night and the amazing first single of the same name. After their awesome victory in Show Champion, the girl group once again defeated WINNER by a huge landslide in M! Countdown.
Eunha, SinB, Umji, Yerin, Sowon, and Yuju are certainly on a roll, not just with their latest single but with their sixth mini-album as well. GFRIEND's Time for the Moon Night has just debuted in the Billboard World Albums Chart at No. 6 and are set to peak even higher in the next week.
GFRIEND and WINNER were the nominees in the recent episode of M! Countdown. According to AllKPop, the girl group was nominated for the single "Time for the Moon Night" while Yoon, Mino, Jinu, and Hoony represented with their song "Everyday." Although both acts proved to be truly talented, it was an easy win for SinB, Eunha, Yerin, Sowon, Yuju, and Umji.
This is not the first time that GFRIEND went up against WINNER this year. Earlier this week, the girl group had to compete with WINNER as well as Lovelyz, MeloMance, and EXO-CBX in Show Champion. Yuju, Yerin, Umji, Sowon, Eunha, and SinB had defeated all the other acts with an amazing performance of "Time for the Moon Night."
It certainly looks like a successful comeback for GFRIEND. Billboard reports that the girl group has just entered the World Albums Charts at No. 6 with their new album Time for the Moon Night. Their previous EPs The Awakening and Parallel had both reached the Top 10 last year. Hopefully, the idols will continue climbing up the World Album Charts next week.
The release of Time for the Moon Night is not the only album release for GFRIEND this year. The girl group is also set to unveil their debut compilation album called GFriend 1st Best, which will reportedly feature a Japanese-language version of "Me Gustas Tu." The album is scheduled for release on May 23. It certainly looks like Sowon, Umji, Yuju, Yerin, SinB, and Eunha have no plans of slowing down and are determined to succeed.
© 2023 Korea Portal, All rights reserved. Do not reproduce without permission.