Android P Release Date, Features & Update: Imminent New OS Lets Users Place Time Limits To Manage Phone Addiction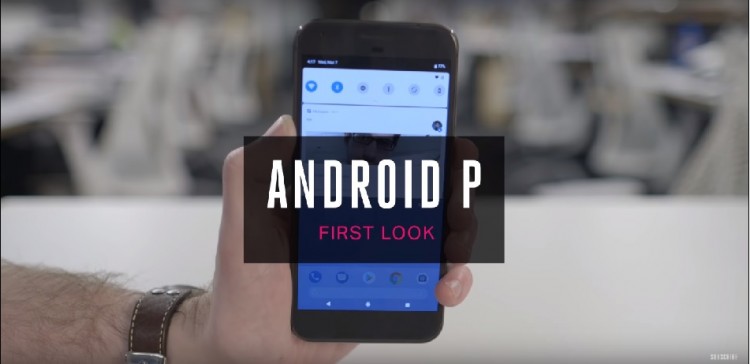 Google knows that while smartphones are indispensable tools for the modern lifestyle, the gadgets can also be the ultimate distraction device ever created. They can test anyone's patience and are always hungry for their owners' attention with their incessant notifications and alerts. That's why the tech giant is making big changes to its upcoming Android P to help people better manage how they use their smartphones.
One of the biggest changes coming with the Android P operating system is that it lets people manage their time. Google wants to help users combat smartphone addiction by introducing a new feature in the operating system that allows people set time limits for the apps they use.
Users can set the time limit they want to each app, which is probably the best and most direct way to manage how much time people spend on their phones. For instance, one can set their Facebook time for an hour a day. Once the one hour is up, a popup will inform the user that the limit has been reached. The app's icon is then greyed out and becomes unusable for the day. One can only use the app by removing the previously set time limit.
Google knows just how annoying notifications can be and is introducing a powerful feature in the Android P to help users find some quiet time. The new operating system comes with an upgraded Do Not Disturb mode that prevents notifications from bothering the phone's owner as they won't be showing anywhere on the phone at all. The mode can be activated by simply flipping the phone face down.
Android P will also upgrade the way people navigate their phones. The OS will allow users to navigate using gestures, a navigation method already in use by iPhone X and OnePlus. It might, however, initially seem to complicate things a bit as people will need some time to adjust to the new system.
Google will make AI hard at work on the new Android P to make things easier for users. The system will employ machine-learning to glean some pattern from the smartphone habits of a particular user and will attempt to guess which app the user will likely use next. In addition, Android P will have AI-powered reply suggestions to help users with their messaging needs.
Android P is scheduled to arrive later this year, but users can already try it out in beta. However, the beta will only run on selected smartphones such as the Pixel 2 / Pixel 2 XL, Pixel / Pixel XL, Essential Phone, Sony Xperia XZ2, OnePlus 6, Xiaomi Mi Mix 2S, Nokia 7 Plus, Oppo R15 Pro, and Vivo X21.
© 2023 Korea Portal, All rights reserved. Do not reproduce without permission.