GFRIEND 2018 News: Yuju, Sowon, Yerin, Eunha, SinB, Umji Defeat WINNER, Lovelyz, MeloMance, EXO-CBX In 'Show Champion' With 'Time For The Moon Night'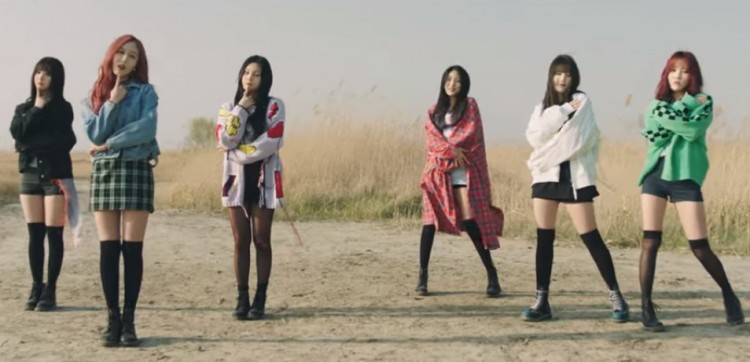 GFRIEND is certainly on a roll following the release of their new single "Time for the Moon Night!" The girl group has just taken home the trophy in Show Champion, defeating WINNER, Lovelyz, EXO-CBX, and MeloMance.
The well-deserved victory in Show Champion is hardly the only great news for GFRIEND. It has also been confirmed that SinB, Eunha, Sowon, Umji, Yuju, and Yerin will be heading for Japan for a mini-concert to promote their album Time for the Moon Night and its carrier single.
GFRIEND was recently nominated for their song "Time for the Moon Night" in the Show Champion episode that aired on May 9. According to Soompi, the girl group was up against Lovelyz for "That Day," WINNER for "Everyday", MeloMance for "Just Friends" and EXO-CBX for "Blooming Day." Although they were competing against truly talented acts, Eunha, Sowon, SinB, Umji, Yerin, and Yuju managed to defeat the other idols with a stunning performance.
The members of GFRIEND were undoubtedly grateful for the win. After all, Yuju, Yerin, Umji, SinB, Sowon, and Eunha were aware that they had tough competition. Nevertheless, they were able to prove that GFRIEND is truly worthy of yet another trophy.
GFRIEND might still be enjoying their victory at Show Champion with some rest, but that doesn't mean that the idols are ready to slow down. The girl group's official Instagram account had just shared a photo of Yuju having some fun with a small toy dog as well as a furry hat. She certainly deserves some time to chill before GFRIEND sets off on a new mini-concert to promote "Time for the Moon Night."
KStyle reports that GFRIEND will be heading for Japan in August for a still-untitled mini-concert. The girl group is expected to perform in Namba Hatch in Osaka. Japanese fans are certainly looking forward to seeing Eunha, SinB, Yerin, Yuju, Umji, and Sowon perform songs from their new album Time for the Moon Night as well as the title track that won them the trophy in Show Champion.
© 2023 Korea Portal, All rights reserved. Do not reproduce without permission.