Is Hwang Min Hyun Instagram Hacked? Wanna One Idol May Have Followed Red Velvet Fan Account By Mistake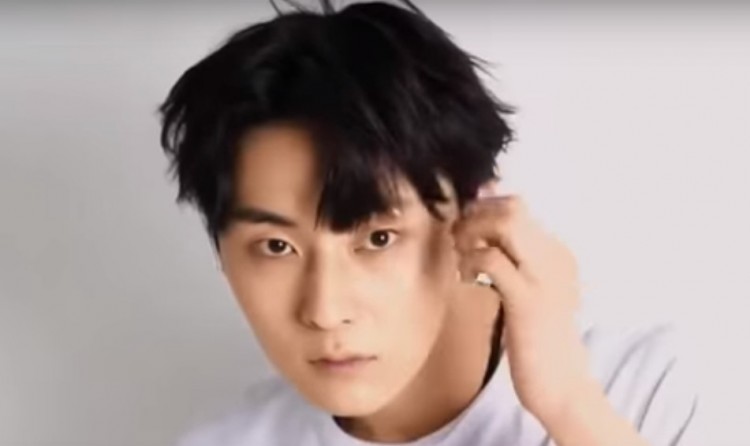 There is little doubt that most fans hold their idols in a particularly high esteem and believe that celebrities are not prone to doing things normal people do. With that in mind, it was no surprise that some fans had strong reactions when Hwang Min Hyun began following a Red Velvet fan account on Instagram. But is it possible that the Wanna One singer was not the one who has been looking at photos of Irene, Seulgi, Wendy, and Joy? There are speculations that Minhyun's Instagram account had been hacked.
Fans recently went crazy when it was revealed that Hwang Min Hyun started following the Red Velvet fan account @revelreveluv_town on Instagram. Although the Wanna One idol immediately unfollowed the fan account, several people had already taken notice and began spreading the word, as per AllKPop. Not surprisingly, fans had mixed reactions to Minhyun's unexpected social media move. Some thought it was cute that the Their Distance actor was revealed to be an admirer of Joy, Irene, Wendy, and Seulgi while others believed he was rude for the quick unfollow. But is it possible that a hacker had gotten hold of Minhyun's account to cause trouble?
There are speculations that Park Min Hyun's Instagram has been hacked by someone who is hoping to put some tension between the Wanna One and Red Velvet fandoms. After all, Minhyun has not been very active on the platform with his last post being from last year. However, the idol and his label YMC Entertainment have not yet made a statement about the possible hacking.
In the meantime, Wanna One fans are simply attributing the quick unfollowing of the Red Velvet fan account as a simple mistake on Hwang Min Hyun's part. @revelreveluv_town has even issued an apology to Minhyun over the incident.
Hwang Min Hyun might be having trouble getting control over his Instagram account or possible admiration for Red Velvet, but Wanna One is clearly set for great things later this year. PopCrush reports that the boy group will release a new EP titled 1÷x=1 (Undivided) on June 4.
© 2023 Korea Portal, All rights reserved. Do not reproduce without permission.