Park Shin Hye & Choi Tae Joon Fans Knew They Were A Couple Even Before The Confirmation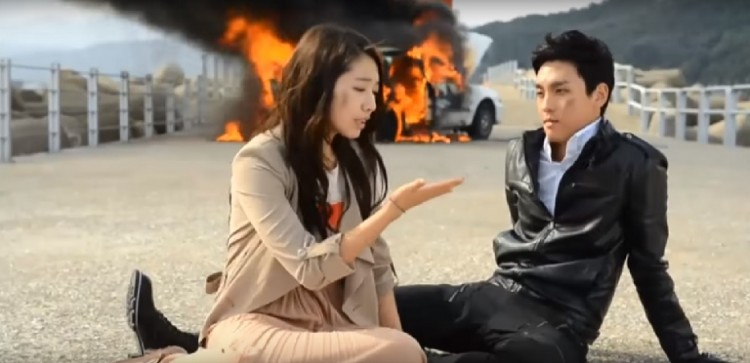 When both agencies of South Korean actress and singer Park Shin Hye and popular drama actor Choi Tae Joon confirmed that they have been dating since last year, some fans were not actually that surprised. Many already suspected their budding romance, and the confirmation had just validated the suspicions they've had.
However, the couple also confirmed that they really started as friends. Park Shin Hye and Choi Tae Joon met at the Chung Ang University where they studied. Obviously, the friendship soon developed into something romantic until the two became a couple and started dating sometime last year.
Despite their high-profile lives, the couple initially opted to try to keep their relationship low-key. Park Shin Hye and Choi Tae Joon frequently hung out and took quiet dates at Park's residence. Alternatively, they would go out with a select group of friends and acquaintances.
However, reports of their frequent dating soon reached the public who then asked for confirmation. Initially, Park Shin Hye and Choi Tae Joon tried to deny these "rumors," but their fans knew better and were only waiting for the day when the couple would be ready to make their relationship public.
While Park Shin Hye and Choi Tae Joon initially issued a denial, some fans remained unconvinced that they are just platonic friends. Actually, fans listed down these top reasons why they were able to detect that romance is in the air when the two actors are around.
Undeniable Chemistry In A Drama Cameo Together
Park Shin Hye and Choi Tae Joon had a comedic cameo appearance for a mock scene in the King of Dramas. They played lovers who just experienced a car accident where the male actor (Choi) accidentally dropped some spit into the female actor (Park) as he was about to kiss the dying lover.
Of course, Park did not immediately react since they were still filming. But right after the director shouted "cut," an angry Park started arguing with Choi for the drool. That was then that fans knew that their onscreen chemistry is undeniable and seemed to hint that they could be a couple offscreen as well.
Overseas Vacation And National Park & Aquarium Date
Park Shin Hye and Choi Tae Joon were also spotted on an overseas vacation together. Aside from photos, there were even video clips showing the actors buying clothes together.
After the overseas vacation incident, Park Shin Hye and Choi Tae Joon made headlines once more when someone spotted them going to an aquarium and, a month later, inside a national park. Their respective agencies tried to cover it up by packaging their relationship as "a close senior-junior relationship" due to their Chung Ang University days, but many of their fans were not buying into the explanation.
© 2023 Korea Portal, All rights reserved. Do not reproduce without permission.