Wanna One Asks Their Fans' Help in Choosing Their First Unit Name; Rules On How To Participate Here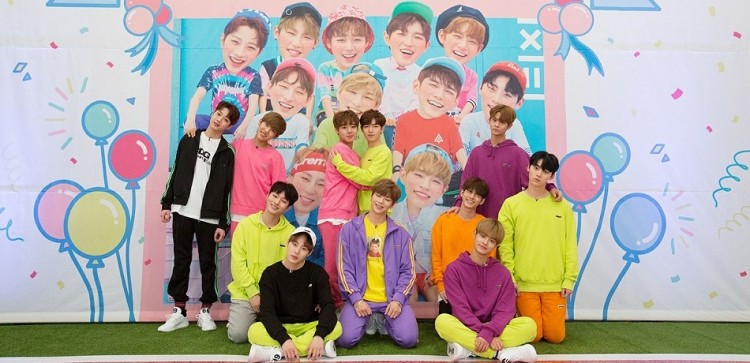 Wanna One wants to involve their fans in choosing their first ever unit name. The K-pop group asked their fans to cast their votes online for their unit name.
The boys took to their official social media accounts to announce the debut of their first unit. They also asked their fans to take part in choosing the name of the unit by voting online. Wanna One also revealed the simple rules for the voting process. Each online user ID will be allowed to vote once per hour, but the fans could vote for multiple unit names.
Each Wanna One idol suggested a unit name though it wasn't revealed which member had come up with which moniker. Fans, who are also called the Wannables, will pick the name they think best describes the group's first unit. Here are the suggested unit names along with an explanation from the Wanna One member who gave such name.
Only One - a one-of-a-kind unit that has never before seen in the music industry.
Man-Hol - meaning "Man-holic" and it signifies the units desire to capture the hearts of women with their masculinity.
Nation's Younger Brother - the unit members hope to receive love as the K-pop world's younger brothers. It also pays homage to the group name's "Nation's Son" which was used by Produce 101 Season 2 contestants when they performed "Never." Many of the group's members at the time are Wanna One members now.
The Heal - represents the group's hope that their music can heal and comfort people.
Coffee - signifies Wanna One's desire to make music that will help tired people wake up in the morning like a good cup of coffee.
Lean On Me - the name represents how they hope that people will listen to and rely on their music when they are going through a difficult time in their life.
Fathom - it represents how the boys wish to make music that will understand and comfort people's hearts.
Like One - meaning "to be like Wanna One" and "to like Wanna One."
Triple Position - to show that the unit members are one like the Holy Trinity.
Just Dance - it represents how they just want to make music that people can dance to and enjoy.
Number One - an abbreviation for the phrase "the completion men hope for" in Korean.
The voting period kicked off at 1:01 p.m. KST on April 30. It will end at 1:59 p.m. KST on May 6. Fans can cast their votes on Wanna One's official website. The unit name will be announced on the group's upcoming show, Wanna One Go: X-Con, on May 7 at 8 p.m. KST.
It was earlier announced that the K-pop idol group would be divided into sub-units. They will collaborate with four other Korean artists to create their first-ever unit songs and a collaboration album. The sub-units will work with Block B's Zico, Heize, Dynamic Duo, and Nell. The collaboration process will also be revealed in the upcoming Wanna One reality show.
The new sub-unit tracks and LP are set to release in June. Wanna One is also expected to perform their unit songs in their world tour which will kick off in Seoul on June 1.
© 2023 Korea Portal, All rights reserved. Do not reproduce without permission.