K-Drama Actress Cho Hye Jung Deletes Inspiration Post Due To Backlash About Her Father's Sexual Harassment Scandal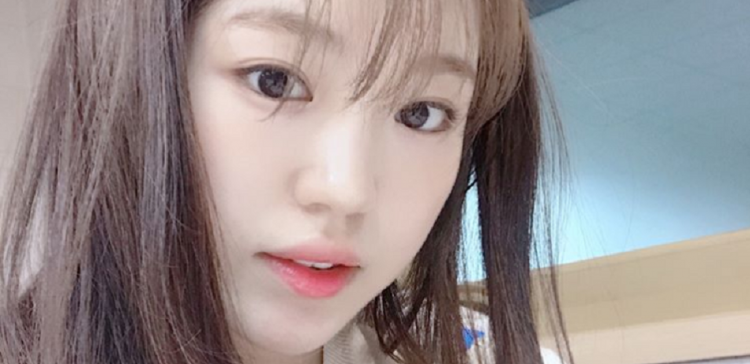 South Korean actress Cho Hye Jung immediately deleted her recent inspirational post on Instagram after it received backlash. The post was presumed to be a show of support to her father, Cho Jae Hyun, who is also recently being criticized over his decision to come back to the entertainment industry amidst his sexual harassment scandal.
Following reports about Cho Jae Hyun's return, his daughter, Cho Hye Jung, shared a post on Instagram. Many netizens interpreted the post as a daughter's support to her father, but it also sparked public outrage.
In her post, the Weightlifting Fairy Kim Bok-Joo actress shared a screenshot of the lyrics of the song "Adult" by Sondia. She highlighted the lyrics "I see myself and I tell myself not to get tired" of the song. It was Hye Jung's first post since the sexual harassment scandal about her father emerged earlier this year.
But, Hye Jung quickly deleted the post. The netizens speculate that the K-drama star deleted it in response to the ongoing criticism against her father's comeback. This week, it was reported that veteran actor Cho Jae Hyun has returned to Korea's film industry. But, many netizens are wondering why the police did not investigate Jae Hyun.
"He is not shameless, turn away!" one wrote. "Oh, he's crazy ...The scandal of Kim Saeng Min compared to his case is not with a finger piece on the iceberg. And Kim Saeng Min was kicked out of TV shows. But Cho Jae Hyun is not afraid?" another wrote.
Veteran K-drama actor Cho Jae Hyun has been dubbed as the "National Father" because of his father-like image in the entertainment industry. However, his good image was tainted when it was revealed earlier this year that he harassed a number of women in the past amidst the hype of the #MeToo movement.
One of Cho Jae Hyun's accusers is actress Choi Yul. Another woman accused him of kissing her without consent. The woman said she was only 20-years-old when the incident happened and added that she worked with the actor in a film set four years ago.
The actor admitted the misdeeds and announced his plan to quit from acting following tvN's announcement that his character in K-drama Cross has already been written off. He was also dismissed from the DMZ International Documentary Film Festival and the University of Kyungsung University.
Meanwhile, Hye Jung has been a subject of ridicule not only because of being the child of a man who is accused of sexually harassing several women. She has been facing criticisms for having an acting career through family connections, rather than her own merits.
In 2015, Cho was slammed for landing a major role in an MBC K-drama series after she appeared on Take Care of My Dad. Many netizens speculate that she was cast because of her father's influence rather than her acting skills.
© 2023 Korea Portal, All rights reserved. Do not reproduce without permission.