Khloe Kardashian Allegedly Wants Tristan Thompson To Publicly Apologize After Cheating Scandal, Here's Why She Will Not Get It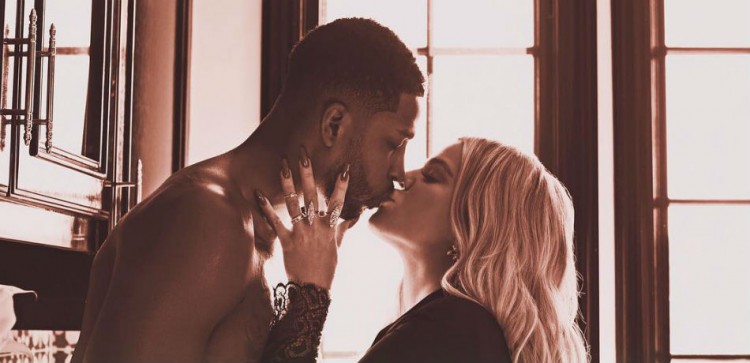 Khloe Kardashian is currently in the middle of an emotional roller coaster experience. On the one hand, she's busy celebrating the birth of her firstborn True Thompson. On the other hand, she had to deal with all the mess that Tristan Thompson had brought to her and her family's life as a result of his cheating scandals. Unfortunately, despite the heartache that the Keeping Up With the Kardashians star is feeling right now, it appears that she might not be getting the apology that she wanted at all.
The 33-year-old television personality has struggled to get pregnant for years. So when Khloe Kardashian finally announced that she was having a baby with Tristan Thompson, her family, friends, and supporters were overjoyed to learn the great news. However, the celebration of the arrival of her baby at the time came to a screeching halt when cheating photos and videos of Tristan Thompson emerged.
Despite this major mishap in their relationship, it appears that Khloe Kardashian was trying to put on a brave face for the sake of her and the Cleveland Cavaliers star's daughter. But just because the Keeping Up With the Kardashians star doesn't talk about Tristan Thompson's cheating scandal, it does not mean that she has completely forgotten about it.
In fact, a Hollywood Life source revealed that Khloe Kardashian is still waiting for Tristan Thompson to publicly apologize for all the unimaginable things that he did while she was pregnant. The insider shared that "Khloe is still heartbroken and sad over everything that has gone down between her and the father of her child." The source then continued that the reality star "feels it would go a long way to help her heal and save embarrassment if he just admitted what he did wrong to the world."
Unfortunately for Khloe Kardashian, it appears that Tristan Thompson is more interested in talking about the NBA playoffs than saying sorry for his mistakes. The 27-year-old Canadian professional basketball player officially returned to Instagram after being quiet for a while following his cheating scandals. His first post was not about Khloe Kardashian or their daughter, but it was a photo of him on the court with the caption: "WHAT AN ATMOSPHERE IN THE Q!! GREAT WIN #OnToTheNextOne"
Tristan Thompson's approach in all the drama that he created seemingly revealed that he is just not going to talk about it at all. With that said, it is highly possible that the public apology that Khloe Kardashian wanted so bad is not going to happen anytime soon, or possibly ever.
© 2019 Korea Portal, All rights reserved. Do not reproduce without permission.