'Criminal Minds' Season 14 Still Uncertain; EP Optimistic About The Show's Future Saying It Would Be 'Cruel' To Not Renew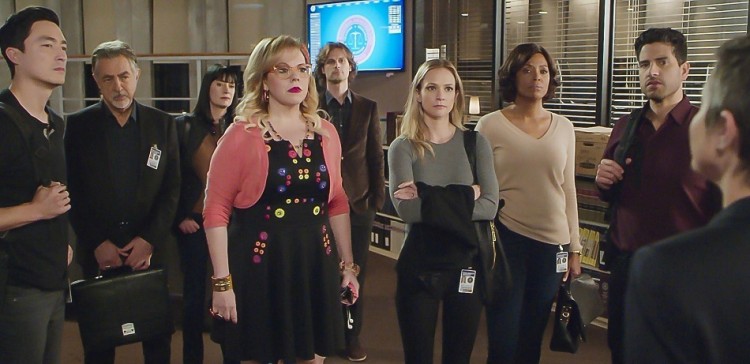 Criminal Minds is in the same situation as in previous years—they are still experiencing delayed renewals. Season 14 is still uncertain even though the show already aired the last episode of the current season last week. Fans and the executive producer of the CBS long-running procedural drama are hoping that the network will not leave the lives of two BAU agents in danger forever, should they decided to cancel the show.
Criminal Minds EP Erica Messer said she has strong faith that CBS will give the series another season. In fact, she is already planning out the upcoming installment, including how the Season 13 finale cliffhanger will be resolved.
Messer also hinted a huge Episode 1 for Season 14 to celebrate a milestone. Should Criminal Minds be renewed for another season, it will come back at its landmark Episode 300.
"I was planning on a one-hour to kick off the year unless they told me otherwise. I really want it to be a big reward for all of us who have been loving this show for 300 episodes. I feel hopeful," Messer told Entertainment Weekly.
Clues That
Criminal Minds

Will Return For Season 14

For starters, Messer teased that it would be "cruel" for CBS to leave fans hanging given the Season 13 finale. When asked why she decided to conclude the previous season with a cliffhanger, Messer expressed confidence that they will be renewed.

"I feel that we have been such a good show for CBS for so long, and we have such a loyal fan base who has been with us through ups and downs. It would almost be a crime to not allow us to finish out our show. That's how strongly I feel, they wouldn't let us just go off and into the sunset like that. I'm profiling CBS to say I don't think they would be that cruel," Messer said.

In the last episode of Season 13, the lives of Agents Spencer Reid (Matthew Gray Gubler) and Penelope Garcia (Kirsten Vangsness) are in danger. The BAU team assumed they had already solved the Messiah case. However, at the end of the episode, Reid found himself in a standoff with Agent Mary Meadows (Karen David), who was revealed to be one of the Messiah's serial killer converts.

Meadows and her cohorts are holding Garcia at gunpoint inside a car. The cult member agent is demanding the release of their Messiah. Reid is in a very tough and dangerous situation. If he shoots Meadows, Garcia could also die. If he gives in to Meadows' demand and free Messiah, more people will die.

Criminal Minds would probably be renewed for another season as all of its veteran cast members seem to have their contracts for next season. Gubler and Joe Mantegna (David Rossi) renewed their contracts last year, while in June 2017, Vangsness and A.J. Cook (J.J. Jareau) signed a new deal to come back for Season 13. Although the details of the duo's new deals were not disclosed, they may have signed a two-year or more contract.

© 2019 Korea Portal, All rights reserved. Do not reproduce without permission.