Ian Somerhalder To Play A Human Role In Netflix's New Vampire Series 'V-Wars:'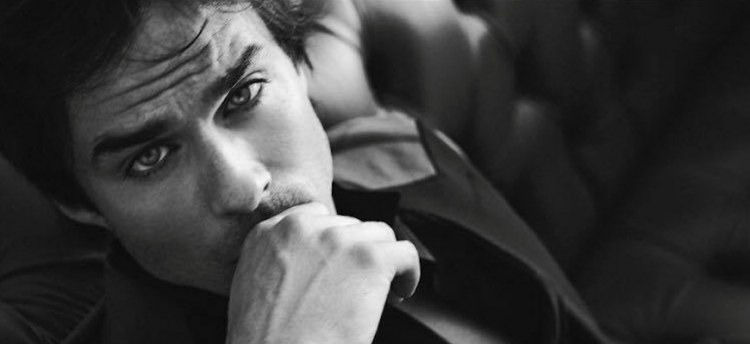 A hot vampire from Mystic Falls will be gracing the small screen again. Ian Somerhalder will be joining the cast of Netflix's "V-Wars."
Another day, another vampire story for Somerhalder. This time around, he will be playing a human role. The former "The Vampire Diaries" actor will be playing as Dr. Luther Swann. His character is described as:
"... who enters a world of untold horror when a mysterious disease transforms his best friend, Michael Fayne, into a murderous predator who feeds on other humans."
The world will be split into two as more and more people become infected. Ironically, his best friend becomes the leader of the vampires while Swann figures out a way for the human race.
Somerhalder will also be directing an episode or two. The actor already directed three episodes for "TVD" and they came out great.
"V-Wars" will consist of ten episodes. It is based on the IDW novel of the same name written by Jonathan Maberry. High Park Entertainment will produce along IDW Entertainment, which will distribute the series worldwide except for Canada.
The showrunners are William Laurin and Glenn Davis while Brad Turner will direct and executive produce.
The production is very thrilled to have Somerhalder on board.
"We could not have dreamed of a better choice than Ian Somerhalder to bring his keen understanding of this genre from his years of starring in 'The Vampire Diaries' to lead the cast of 'V-Wars' as Dr. Luther Swann and to be a creative force of this series, as well as to serve as a director this season. We are thrilled to partner with Netflix to bring the multifaceted world that Jonathan Maberry created to audiences worldwide."
If you're thinking that this will be another vampire-slash-love story, then you might be disappointed. The series sounds more like "The Walking Dead."
"V-Wars" will premiere its first season on Netflix at a later date. No announcements have been made yet regarding its premiere date but we're pretty sure it's going to be anytime soon so make sure that you keep an eye out!
© 2023 Korea Portal, All rights reserved. Do not reproduce without permission.