Jung Chan Woo Takes Hiatus From All Shows Due To Panic Disorder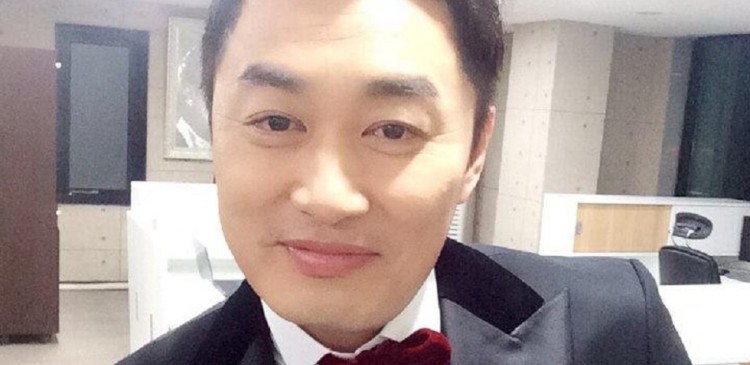 Korean comedian Jung Chan Woo has decided to take a leave of absence from all of his shows due to a panic disorder. The TV star confessed that he needs time to take care of his health, but he did not say when he was coming back.
Jung wrapped up his recording for his TV show Hello Counselor on Sunday. Subsequently, he announced that he would be leaving all his shows including Hello Counselor and the radio program Cultwo Show. The 50-year-old comedian announced during his radio show that he would be taking a break from his showbiz activities. He assured fans that a healthy Jung Chan Woo would be back soon.
"I'm sorry. I'm in poor health. I'm not able to give you guys joy. I think I need to rest for now. I plan on taking a break from broadcasts from today," Jung said.
The TV personality has been battling diabetes and tinnitus for a long time. Apparently, his symptoms became severe recently, which prompted him to go to the hospital. He was then officially diagnosed with a manic-depressive disorder and panic disorder.
His agency, Cultwo Entertainment, assured that Jung is just taking a hiatus and he is still coming back. However, his agency did not give a specific date for Jung's return.
"Since his debut in 1994, he has worked to bring laughter and joy to the nation for 24 years. But he judged that putting a smiling face over his mental health issues is tantamount to deceiving the public, so he regretfully decided to take a break from his work for now," Cultwo Entertainment said (via Soompi).
The 50-year-old TV personality has been hosting the SBS' Power FM radio show 2 O'Clock Escape Cultwo Show since 2006 alongside fellow comedian Kim Tae-gyun. He also appears in KBS's Hello Counselor and Finding Genius. He previously appeared in romcom TV shows Can We Refill the Love? in 2005 and The Idle Mermaid in 2014. He was also in K-dramas On Air in 2008 and Who Sees Smells in 2015.
Jung Chan Woo's Controversies
In October 2017, fans of former Wonder Girls' member Sunmi slammed Jung Chan Woo for his alleged "pervert" remark. The TV host commented on one of Sunmi's photo during her trip in Berlin, Germany. In the photo, the K-pop singer is seen sitting on a chair, wearing a plain black dress, studded black jacket, and a pair of high heels.
Jung commented that Sunmi looks classy. It was an ordinary comment, but to the K-pop singer fans, Jung sounded "like a pervert." Jung brushed off the insulting remarks thrown at him and explained that his comment had no malice. He added that he sees his friend Sunmi as a younger sister.
A few days later, Jung was slammed once again by Sunmi's fans after he left another comment on the singer's Instagram post. Sunmi posted a white flower on IG as a sign of mourning for the late actor Kim Joo Hyuk. Sunmi captioned the photo "Rest in peace," while Jung commented, "That's a pretty flower." He immediately faced the backlash. Jung immediately deleted his comment and issued an apology.
© 2019 Korea Portal, All rights reserved. Do not reproduce without permission.