EXO-CBX Chen Return Controversy: Singer Under Fire For Comparing Dark, Thick Lips To Michol, Kunta Kinte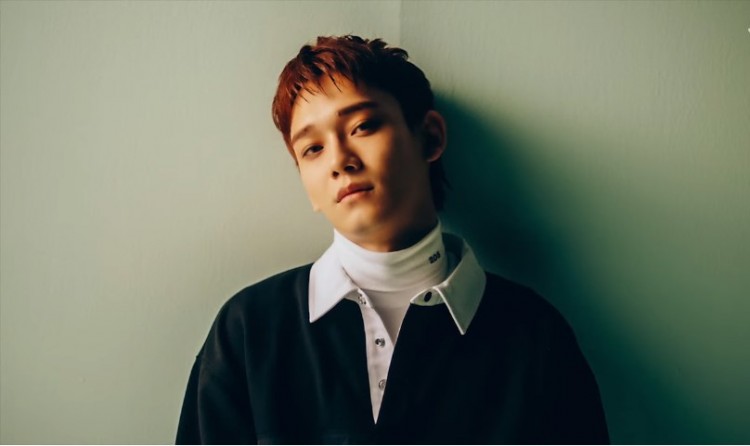 EXO-CBX just recently made its triumphant return, but as early as now, it looks like the group is already being welcomed with significant controversy. One of their members, Chen, is now under fire for saying some alleged racist remarks on Naver's V-Live.
While they were fooling around, Baekhyun put a dark-colored lipstick on Chen's lips. As they were evidently having fun, the latter compared himself to the looks of Michol. "I look like Michol," he said. This comment caught the attention of a lot of people, especially the group's international fans, per All Kpop.
Michol is known as the fictional character from 1983 animated series, Dooly the Little Dinosaur. Although the character's origin is South Korean, he was often mocked because of his dark color. In fact, he is surrounded by a lot of controversy because of his racist representation.
Also, in another remark, viewers believed the EXO-CBX member mentioned the name of "Kunta Kinte" when his lipstick's lining went beyond his lips. In the video's English subtitle, it translated Chen's comment as, "My lips look too plump." However, fans who understand Korean deemed he said, "Isn't this Kunta Kinte?" In fact, when the subtitle was changed into Korean, he said the same thing.
Kunta Kinte is the main character of American author Alex Haley's novel, titled Roots: The Saga of an American Family. It tells the story of an African-American man enslaved and taken to America. The book was even adapted to a miniseries in 1977 and became a pop culture hit. In fact, the name Kunta Kinte also became a symbol of black empowerment.
Haley even claimed that Kunta Kinte is based on the tale of one of his ancestors. Hence, Roots: The Saga of an American Family is a mix of the fiction and non-fiction genre. The show also had a remake in 2017 that brought back its message in time to the racial controversy in the U.S.
So, as Chen allegedly described his thick and dark lips as Kunta Kinte is not just a significant racist remark, but also an insult to the character's "symbolic and cultural significance," according to Koreaboo.
Meanwhile, EXO-CBX's fans reactions to Chen's comments are quite divided. Some said he didn't insult Kunta Kinte, while others believed he did so. As his remarks' translation in English read as "My lips are too plump," they assumed he said nothing offensive. In fact, there are even claims that "Kunta Kinte lips" is the slang term for people with full lips in Korea.
© 2023 Korea Portal, All rights reserved. Do not reproduce without permission.