Nilo, Limez Entertainment Accused Of Manipulating Charts As 'Pass By' Tops Wanna One, BTS, Winner, And More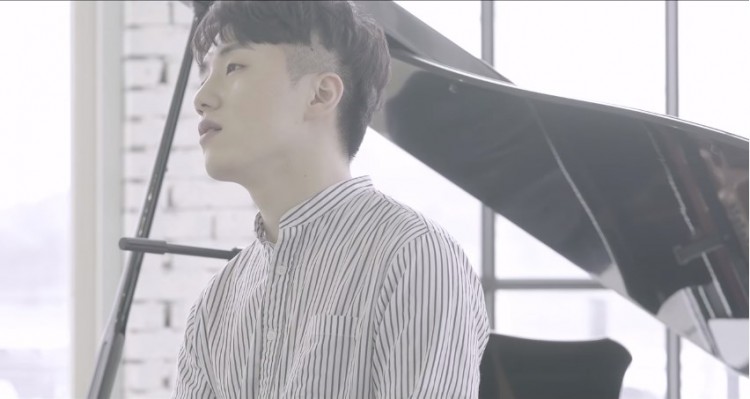 Nilo is now under fire for allegedly manipulating the charts, or also known as sajaegi. The singer's 2017 song, "Pass By," surprisingly topped a number of music charts after being released in October. In fact, the song managed to be part of Melon's Top 20 and beat the likes of Winner and BTS.
On Thursday, April 12, Nilo's "Pass By" got Melon's number one spot and stayed to be on top for several hours. Hence, he is being accused of sajaegi. According to Soompi, the accusations grow stronger as the late night charts are often dominated by idols that have massive fandoms since they mostly listen at night.
Nilo's "Pass By" even surpassed Twice's "What is Love?" that fell to the chart's top 10 after staying on top the whole day. In fact, it has also beat EXO-CBX, Wanna One, and EXO. So, a lot of fans suspected the singer and his agency, Limez Entertainment, did something to make it happen.
To prove the sajaegi claim is not true, a source from Major7 Company, which is promoting Limez Entertainment's activities, said it is not manipulating the charts. "There were no illegal actions taken on the digital charts," the insider insisted. It explained the company is doing social media and viral marketing to promote their music and make it known to the people.
In fact, Limez Entertainment also has its own move to promote its talent's music with its "know-how" method. So, with this, Nilo's "Pass By" successfully topped the charts on its own and not by sajaegi accusations.
On the other hand, Limez Entertainment's CEO Lee Si Woo also released the agency's official statement about the sajaegi Nilo is facing with his song "Pass By." On his official Facebook account, per All Kpop, he apologized to the company's other musical talents. "As a CEO, I'm sincerely upset and want to deliver an apology for the controversy," he said.
Lee Si Woo stressed Limez Entertainment didn't take part in the alleged sajaegi people are accusing it of. In fact, he admitted he has no idea how to do it. He then just expressed the care the company is giving to its artists and how the business itself is being built by music aspirants' dreams.
© 2023 Korea Portal, All rights reserved. Do not reproduce without permission.