'Dragon Ball Super' Movie Spoilers & Update: Fans To Meet New Saiyans, Yamoshi Might Be Goku's Mysterious Enemy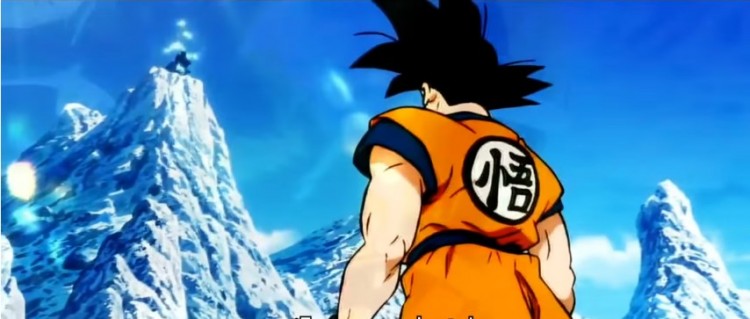 Goku might be the most famous Saiyan everyone knows, but he is not the only Saiyan Dragon Ball Super has. In fact, this has been proved by the Universal Survival Arc. So, in the franchise's upcoming movie, it looks like fans are about to meet a lot of new Saiyans.
In an official statement released by Toei Animation, it revealed the Dragon Ball Super movie's theme will be about the Saiyans. Since the "Battle of Gods" happened, Goku went from Super Saiyan God to Super Saiyan Blue. He even evolved into other forms that went head-to-head against other warriors from different universes.
Hence, the new Dragon Ball Super movie will be exploring the Saiyans' origin and strength. This, too, could possibly introduce new Saiyan races to fans, according to Comic Book. In fact, in the film's trailer, Goku can be seen fighting against an unknown Saiyan. There are theories that this Saiyan could be Broly or Yamoshi.
However, Otaku Art deemed Yamoshi could possibly be the Saiyan seen in the Dragon Ball Super movie trailer. He is said to be the first person that evolved to be a Super Saiyan. In fact, he was not the only one. Yamoshi and his friends became Super Saiyans to fight off the enemies. At the time, he was fighting the threat of the Saiyans.
Unfortunately, he died of exhaustion, but his soul continued to live. If truth be told, it kept on searching for the new pure-hearted Saiyan just like himself. According to prophecies, the Saiyan he is looking for would be the Super Saiyan God.
This will be the first time fans will see Yamoshi in his full glory, along with his other five righteous Saiyan friends, in the Dragon Ball Super movie. They are called the Ancient Saiyans. He and his group are best known for building a coup against the bad Saiyans. So, viewers will also get to see the enemies in a very detailed manner.
On the other hand, if it is not Yamoshi Goku that is seen fighting in the movie's trailer, then fans have to watch and wait for the release of the Dragon Ball Super movie on December 14. It looks like avid followers of the franchise are going to see a full Saiyan civil war in this film.
© 2019 Korea Portal, All rights reserved. Do not reproduce without permission.