Monsta X Update: Shownu, Kihyun, I.M. Revealed Helping Their Parents With 1st Paycheck, Group To Release Japanese Album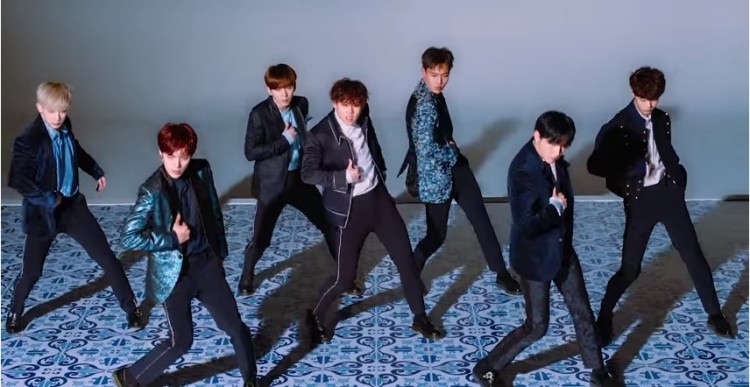 Monsta X graced the stage of Weekly Idol on Thursday, March 28, and performed their latest single, "Jealousy." As their return with a new mini-album, titled The Connect, was a success, the show's emcees wondered what they did with their first paychecks.
"I helped my parents with the house," Shownu said, via All Kpop. Kihyun then revealed that he got his money from the bank first and gave his guardians some allowance. This happened at a crowded restaurant while there were a lot of people around them.
Lastly, I.M. disclosed that he gave 10 percent of his salary to his dad, considering it a tithe. The Monsta X member also bought makeup for his mom. Evidently, these boys are all family oriented as they first thought to honor their guardians in different ways.
Meanwhile, as Monsta X was set to perform on Weekly Idol, they only managed to film the choreography for the chorus. They forgot to give an official description of their new song "Jealousy." So, when Defcoon and Jung Hyung Don told Shownu to introduce the track to their audience, the latter said that he would describe it himself according to how he sees it.
"I think it's a very exciting song," he portrayed "Jealousy," Soompi reported. The Weekly Idol MCs then discussed best words to describe the track, and they came up with: "sexy," "bright," and "quick." When Jung Hyung Don asked Hyungwon to illustrate the song himself, he asked what genre does it belong to. "K-pop?" He jokingly answered himself.
In other news, Monsta X will also make their comeback in Japan in April. Jooheon, Shownu, Kihyun, Hyungwon, Wonho, Minhyuk, and I.M. will be introducing their first ever Japanese album, titled Puzzle, with the carrying single with the same title. The song is said to be an original Japanese Monsta X track. It will be officially out on April 25.
The upcoming LP has 10 new songs that include Japanese versions of "Shine Forever," "Stuck," "Ready or Not," "Hero," "Beautiful," and, of course, "Puzzle," and more. Monsta X's first Japanese album will come in three varieties – two limited edition versions and a regular one.
© 2023 Korea Portal, All rights reserved. Do not reproduce without permission.