'Far Cry 5' Update: Important Fishing Spots Revealed, It Allows The Players To Earn Perk Points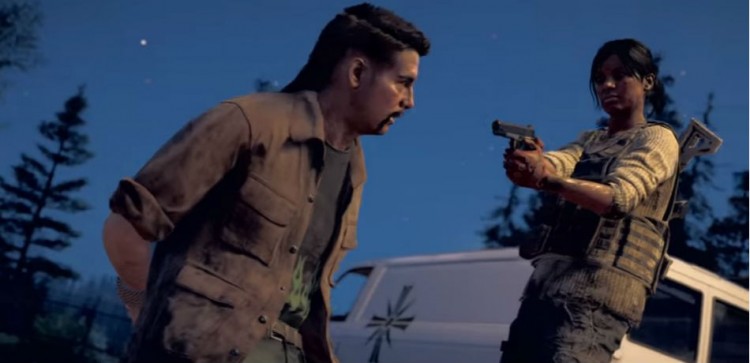 Developed by Ubisoft Toronto and Ubisoft Montreal, Far Cry 5 is finally out after a long wait. The action-adventure first-person shooter game gives the players an opportunity to explore freely on foot or via various vehicles. The game is specially set in the wild of the fictional Hope County in Montana.
Lots of new changes in Far Cry 5
Here we will discuss what new things are added in Far Cry 5. The players will be surprised to see that the progression mechanics have been majorly retooled. The developers have removed the traditional experience points by insert perk points that can be acquired by accomplishing the challenges. Nonetheless, crafting is still present in the new version although this time it is severely scaled down.
In the new Far Cry 5, Ubisoft has removed the tower-climbing crutch that it highly thought to be effective in the previous version. Instead of it, the players can experience new activities by exploring the world and speaking to NPCs. In the previous games, many players criticized icon fatigue, as a result, the modifications seem to have been meticulously done to meet their criteria.
Far Cry 5 features a recruitment system, in which the gamers will be allowed to recruit locals in the Hope County to fight alongside them similar to the "Guns for Hire" system in Far Cry and "Buddy" system used in Far Cry 2. The players who have played Far Cry Primal can remember how they used to tame wild animals that used to assist the players in combat and follow the orders. The same can be done in the new game through the "Fangs for Hire" system.
A fishing mechanic introduced for fishing
On the other hand, if the players want, they can opt for fishing and can catch a diverse array of fishes. To make it work, a fishing mechanic has been introduced in the game. A single player can play individually or with a partner through the game's cooperative multiplayer mode titled "Friends for Hire." Some of the notable fishing plots are Pallid Sturgeon, Paddlefish Sturgeon, Rainbow Trout, Bull Trout, Rock Bass, Smallmouth Bass, Golden Trout, Lake Trout, Largemouth Bass, Chinook Salmon, Kokanee Salmon just to name a few, as revealed by Twifinite. Most importantly, a free map editor termed "Far Cry 5 Arcade" is introduced and its features have been expanded from previous titles.
Far Cry 5 has been released on Tuesday, March 27 for the platforms like Xbox One, Microsoft Windows and PlayStation 4.
© 2019 Korea Portal, All rights reserved. Do not reproduce without permission.