Brad Pitt Now Living Happy Life, Angelina Jolie Reportedly Dating A Millionaire [RUMORS]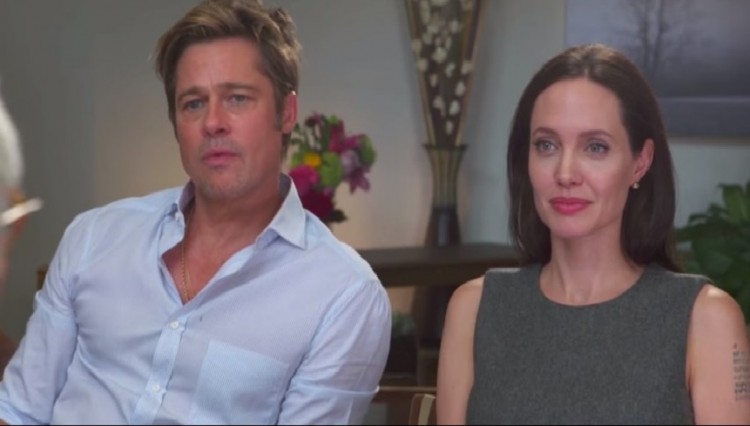 It looks like Angelina Jolie and Brad Pitt have moved on from each other. There are reports that the two are now happier with their own lives. In fact, the 42-year-old actress is said to be dating somebody new. Her former husband is now also living happily.
A source told E! News that the Jolie and Pitt split in 2016 was the darkest time of the latter's life. However, as almost one and a half years have passed, he now looks "healthier and happier." "He seems excited about life," the insider said.
Pitt now has an active social life and gets reconnected with his old friends. He goes out often to have dinner and enjoys doing different things. The source continued to say that the 54-year-old actor even enjoys having alone time in private to reevaluate himself.
Allegedly, Pitt is looking at himself and thinking about who he really wanted himself to be. Now, he has applied these changes to himself and has a clearer vision of what he really wants to do. "He's come out of that dark time and is in a much better place," the informant added.
Pitt is even said to be casually dating different women, but nothing serious. In fact, the ladies he has gone out with are out of the public's eye.
On the other hand, Jolie is reportedly dating a "millionaire British philanthropist" and they are actually planning to get married according to Life & Style. However, Entertainment Weekly debunked this report and said that the Maleficent actress is indeed dating, but he is not British. In addition, they are definitely not thinking about marriage.
The publication described Jolie's new guy as handsome, older than her, and a real-estate agent. The relationship is not serious, but he has been supportive of her. Just like Pitt, she was said to be in a "bad place" after their split, so having somebody by her side has helped her a lot.
However, despite the rampant rumors about Jolie's dating life, Us Weekly cleared that Jolie is still single and not in a relationship. In fact, she is not dating any real estate agent or exclusively going out with anyone in particular.
© 2019 Korea Portal, All rights reserved. Do not reproduce without permission.