Lee Jong Suk's Contract Update: 'While You Were Sleeping' Star Joins 'Hymn Of Death' Partner Shin Hye Sun In YNK Entertainment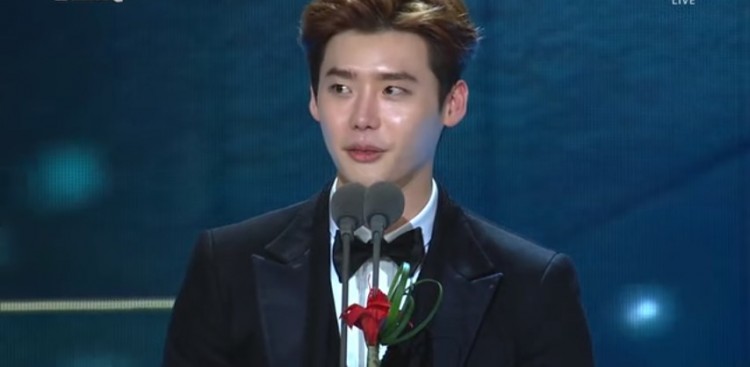 Lee Jong-suk is now in talks to sign with YNK Entertainment as his contract with YG Entertainment will soon expire. The 28-year-old star has decided to change his agency after a lot of discussions.
On Monday, March 26, YG Entertainment confirmed that Lee Jong-suk would not renew his contract with the company. "After a thorough discussion with Lee Jong Suk ahead of the expiration date of his contract, it was decided that his contract will not be renewed," the label said in a statement, via SBS.
However, with the relationship they have built together, YG Entertainment said that it will always have its confidence in him and will continuously cheer him on in everything he does. Lee Jong-suk's contract with the said company is about to end on March 31 officially.
On the other hand, YNK Entertainment admitted that it is in discussion with Lee Jong Suk about his exclusive contract with them. However, as of this writing, nothing is confirmed yet. The agency is known for its actors like Kim In Kwon, Kim Hyun Joo, and Shin Hye Sun.
In fact, Lee Jong-suk is about to have a new short drama series with Shin Hye Sun. It might be a big coincidence just in time to the model's agency transfer that he will be working with the 28-year-old actress.
The two are going to be together on the upcoming drama, titled Hymn of Death. The show was originally released as an album by Korea's first soprano, Yoon Sim Deok, in August 1926. It was later adapted into a movie and a musical.
Lee Jong-suk and Shin Hye Sun will be giving life to the tragic love life of the playwright Kim Woo Jin and soprano Yoon Sim Deok. Hymn of Death, too, will reveal a lot of unknown things about Woo Jin's life, according to Koreaboo.
Hymn of Death will mark Lee Jong-suk and Shin Hye Sun's reunion after five years. He, too, will be reunited with Lee Sang Yeob here. Daydream Entertainment recently confirmed, via Soompi, Lee Sang Yeob's coming to the show as Kim Hong Ki, a son of the rich and famous family and Yun Sim Deok's fiancée
Other shows that Lee Jong Suk has been known for are Secret Garden, School 2013, I Can Hear Your Voice, and his most recent project was While You Were Sleeping.
© 2019 Korea Portal, All rights reserved. Do not reproduce without permission.