'The Big Bang Theory' Season 11 Cancellation Is Possible, Series Could End With Sheldon And Amy Wedding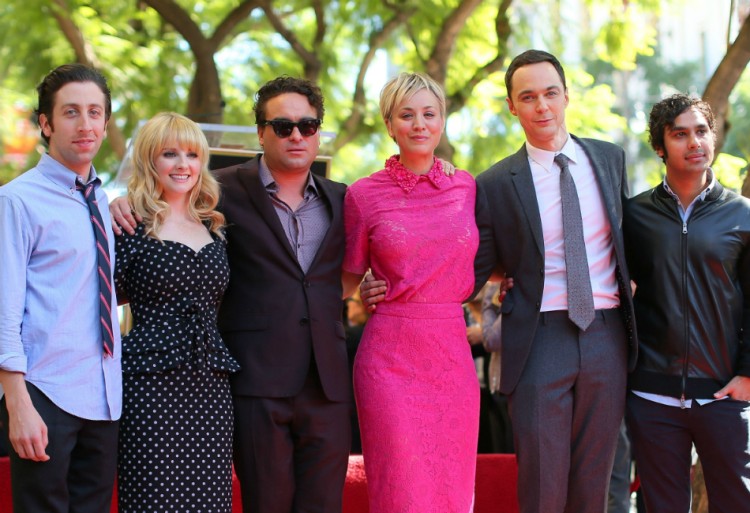 The Big Bang Theory Season 11 remains to be one of the most-followed television series in the United States. The show's comedic theme is among the many reasons why avid viewers are still hooked up until now. However, recent rumors suggest that the much-loved CBS series is ending very soon.
Most fans are aware that The Big Bang Theory Season 11 kicked off with Sheldon (Jim Parsons) proposing to Amy (Mayim Bialik). The current installment featured the pair's preparation for their upcoming big day. As expected, the series' eleventh season would end with the couple exchanging their wedding vows.
The Big Bang Theory Season 11 spoilers suggest that close pals of Sheldon and Amy will host pre-wedding parties for them. As a matter of fact, Entertainment Weekly have it that the pair's bachelor and bachelorette parties would be ''wildly different.'' It claimed that Raj (Kunal Nayyar) is bringing Sheldon into the woods to meet a scientist.
Penny (Kaley Cuoco), on the other hand, is said to be hosting a party for Amy. The Big Bang Theory Season 11 actress even teased that the bash would not go as they had planned. She furthered that it would end on a cute note.
"There's a really cute storyline where we do a little bachelorette thing and the ending is really cute. It doesn't go the way that we thought it would."
Titled as ''The Reclusive Potential'' the imminent The Big Bang Theory Season 11 Episode 20 would feature Peter MacNicol. Spoilers suggest Sheldon and Raj would be joined by Leonard (Johnny Galecki), Howard (Simon Helberg). Penny, on the other hand, would receive help from Bernadette (Melissa Rauch) in preparing a party for Amy. The imminent episode will be aired on April 12.
Meanwhile, Johnny Galecki teased that the end is near for the popular CBS series. Us Weekly shared The Big Bang Theory Season 11 actor hinted that the show's last episode is going to be emotional. He added that fans would see all the main cast crying in the series finale.
"I hope they write something emotional, because I know we're all gonna be crying anyway. So you might as well make it appropriate! Capture that on camera, write that to be conducive to the fact that we're all gonna be blubbering messes that night."
Neither of the cast members has confirmed that there would be another installment after the current season. Though previous reports suggest that Season 12 is very likely to happen, Jim Parsons said that the producers and cast have never really talked about it yet up to this writing. Stay tuned for the latest spoilers, news, and updates about The Big Bang Theory Season 11.
© 2023 Korea Portal, All rights reserved. Do not reproduce without permission.