Seventeen Members Seungkwan, Hoshi, DK Talk About Their New Unit BSS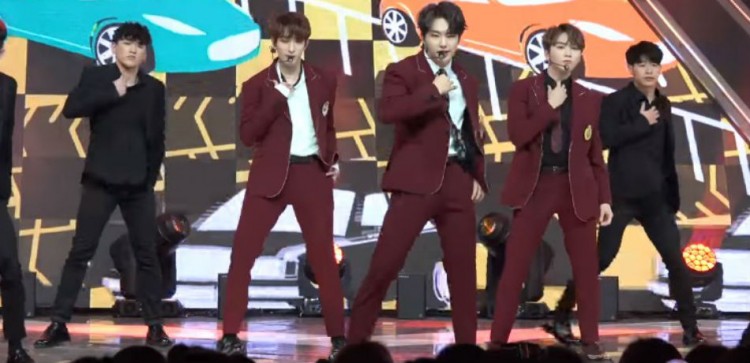 Seventeen is about to have a new unit, called BSS, which will be comprised of Seungkwan, Hoshi, and DK. So, when the boys graced SBS LoveFM's Kim Chang Ryul's Old School, they talked about the new group they built.
BSS actually means BooSeokSoon, and it is a combination of their real names, according to Soompi's report. DK's and Hoshi's real names are Lee Seon Min and Kown Soon Young, respectively, while Seungkwan's full name is Boo Seungkwan.
BookSeokSoon is also the name that Seventeen's fans used to call Seungkwan, Hoshi, and DK when they were still in training. They even recalled the time when they were just trainees and saw Orange Caramel, saying that they should use the name Peanut Caramel in the future.
"We joked about doing it three years later, but we really ended up doing it," they said. BSS now has a new song, titled "Just Do It," which is advising everyone to speak about their sentiments about the world without uncertainties.
As they are now promoting their own track, BSS discussed the difference between promoting as a unit and as members of Seventeen. As their first band has 13 members in it, they just have small participation. Now, as they are only three in the group, they become more cautious.
Moreover, as Seungkwan, Hoshi, and DK now have their own group, the BSS members talked about their "senior" boy band, Seventeen. For them, their first crew is very energetic. In fact, they had to work hard to follow their footsteps.
They even praised Seventeen for being good performers. Although they are their role models, as new members of BSS, they have to defeat them. When asked whom among their first group will they add to their unit, they said that they would recruit the youngest member, Dino, and called their group BookSeokSoonChan instead.
Meanwhile, Kim Chang Ryul also has nothing but good words for Seventeen's Woozi after he heard the song "Thanks." The 44-year-old singer said that he knows that he produces the boy band's songs and for him, he is a real genius. BSS, on the other hand, sees him as a great inspiration to everyone from Seventeen can also learn from him to create new music.
© 2019 Korea Portal, All rights reserved. Do not reproduce without permission.