Wanna One Reveals How They Became Successful, YMC Entertainment Issues Apology Amidst Controversy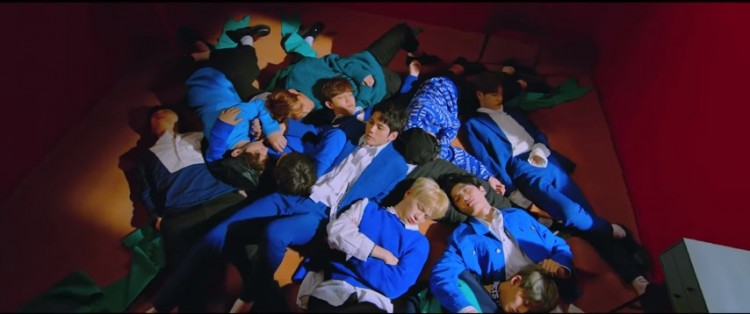 Amidst the controversy they are in, Wanna One members talked about how they successfully reached for their dreams. In an appearance on KBS2's Hello Counselor, Ong Seung Wu, Hwang Min Hyun, and Kim Jae Hwan revealed how they worked hard to attain the fame they now have.
"I started dreaming of becoming a celebrity in middle school," Hwang Min-Hyun said when the MCs asked the idols about the struggles they went through to become who they are now (via All Kpop). The 22-year-old star added that attending auditions just proved how desperate he was to become a Korean star.
Giving advice to a contestant's younger sister who wants to become a model, Hwang Min Hyun recalled that he for six months, he would just sleep for an hour as he was continuously practicing to become a Wanna One member.
Ong Seung Wu added that it has been 10 years since he started dreaming of becoming a big celebrity that he is now. "I've worked hard and also played hard before," he said. He believes that confidence and self-esteem play important roles in becoming a star.
Seung-Wu didn't deny that there were times when he felt discouraged from reaching his dream. But, every time that it happened, he just started to think he will succeed someday and he will become a big thing.
Additionally, Kim Jae-Hwan remembered the time during his college days that he wanted to sing, only that it was not easy. "I had to work part-time," he revealed. He used the money that he had worked hard for to rent a practice room and from there, he trained himself to sing and perform flawlessly.
Meanwhile, Wanna One's agency YMC Entertainment issued an apology after the controversy the boys had been through. On Monday, March 19, Ong Seung Wu, Hwang Min Hyun, and Kim Jae Hwan graced the live broadcast of Mnet's Star Live.
From here, the group had made inappropriate remarks while talking to each other. "We apologize for the shameful accident during the live broadcast," the music company said in a letter, per Asia One. The entertainment company also apologized for the comments that are being "snowballed," although the group didn't really utter those words.
YMC Entertainment promised that the incident would never happen again. They are even asking Wanna One fans to continuously support and love their idols until the end. The radio station's broadcaster, on the other hand, also gave a public apology on the same day.
© 2023 Korea Portal, All rights reserved. Do not reproduce without permission.