'Avengers: Infinity War' Spoilers: Peter Dinklage's Possible Role Predicted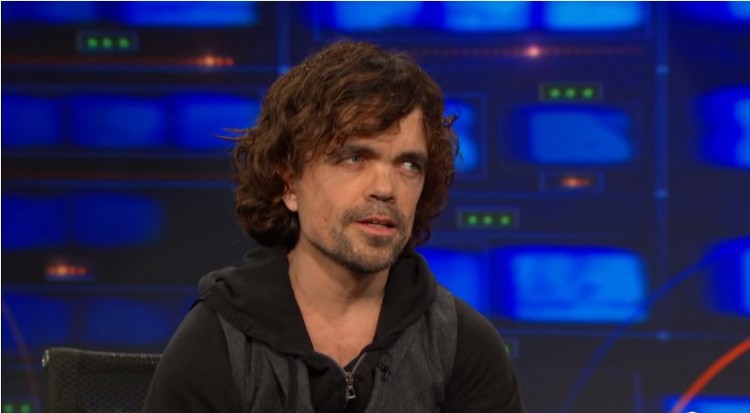 Fans get more excited upon the release of Avengers: Infinity War's new trailer. As the teaser's twist and turn of events left the viewers in awe, they are also surprised to see Peter Dinklage's name on its promotional art.
It has been rumored that the Game of Thrones star is about to join the upcoming Marvel movie, although it was never officially confirmed. Now, seeing the 48-year-old actor's moniker might be the silent confirmation fans needed.
In Avengers: Infinity War's poster, Peter Dinklage's name can be seen placed at the bottom of the credits - between Idris Elba and Benedict Cumberbatch's names. With that, it is a big question what could be the X-Men: Days of Future Past star's role in the much-anticipated movie.
According to Metro, there are two recurring characters from the original The Infinity Gauntlet and The Infinity War story arcs that are yet to take the spotlight. And one of them is the role of Pip the Troll, who could be Peter Dinklage's role.
This theory is even somehow proven true as he was seen sporting red hair during the film's production. Pip the Troll is the planet of Laxidazia's former Prince Gofern. However, after having a drinking session, he became to be a troll. Originally, he is also an important member of the Infinity Watch along with Warlock and Gamora.
On the other hand, Independent reported that Peter Dinklage's unknown role could be part of the Black Order. The fan-favorite actor could bring a huge trouble to Avengers: Infinity War.
In the comics, the Black Order is the one responsible for bringing Thanos to Wakanda. This ultimately leads to the killing of Shuri (Letitia Wright), King T'Challa's (Chadwick Boseman) sister. This group also has Maw, Proxima Midnight, Corvus Glaive and Black Dwarf, who is eventually renamed as Cull Obsidian for the movie.
As Avengers: Infinity War is about to hit the big screen sooner than expected, it looks like Disney intentionally wants Peter Dinklage's unknown role to be a big secret until the movie's release. As the actor is known for keeping his mouth sealed to spoilers, thanks to Game of Thrones, fans just have to wait and see until the film is out on April 27.
© 2023 Korea Portal, All rights reserved. Do not reproduce without permission.