Red Velvet's Joy Being Criticized For Her Poor Acting In 'Great Temptation'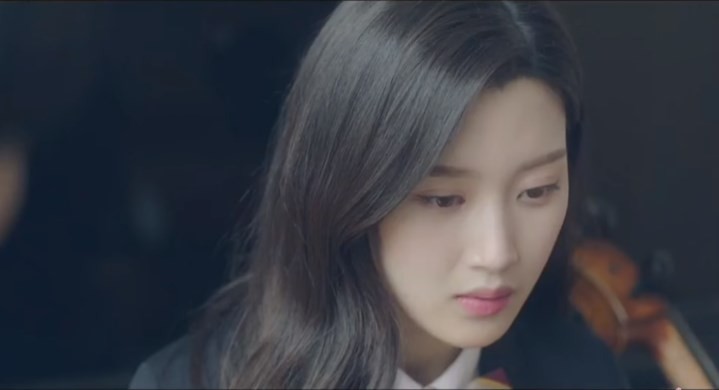 Red Velvet's member Joy is once again being criticized for her acting skills on the new MBC drama, Great Temptation. Fans have been giving their comments about the 21-year-old star's role as Eun Tae Hee.
In fact, ever since Great Temptation debuted on Monday, March 12, it is being surrounded by controversies. Viewers are disappointed to see Joy as the series' lead star. Some are even angry that she and Woo Do Hwan are leading the show.
They said that the Red Velvet member is simply not a good actress. Her moves, facial expressions, gestures, and the way she speaks all look unnatural, thus they described it as "painful to watch," All Kpop reported.
"Wow, I can just tell from the photos that she sucks at acting. This needs to be investigated," one fan said. Another viewer questioned MBC for choosing Joy out of all the great Korean actresses.
Another one even said that SM Entertainment has been throwing its artists on different shows and the viewers are the ones suffering from seeing their bad acting. To recall, this is not the first time that the Red Velvet member gets criticized for her acting skills.
She, too, was condemned for her poor acting in 2017's The Liar and His Lover. At the time, viewers believed that she was not good enough to be the show's lead star. Some described her acting as awkward.
They were also asking why the networks would use idols to take a show's lead with the pool of good and talented actors in the country. And although they love Joy, her acting just made them cringe.
Meanwhile, the Red Velvet singer has yet to give her comments about the issue. However, in an interview, via Naver V Live, she talked about her life when she was just starting to be SM Entertainment's talent.
The actress revealed that the first time that she auditioned for the agency was the time of her life that she had worked the hardest. This was also the time that she realized giving up was not an option. If she didn't make it, she strongly believed that her life would be ruined, so she pushed herself to do it with "great patience and persistence."
© 2023 Korea Portal, All rights reserved. Do not reproduce without permission.